A regular occurrence every year in our household had been the Royal British Legion's Festival of Remembrance. Always for us a mixture of emotions of sorrow, patriotic pride and family pride:
- a great uncle served as a petty Officer in the Royal Navy and won the Distinguished Service Medal at Gallipoli, later dying of the wounds received there.
- an uncle (now dead) who had served in RAF Bomber Command during World War II and had been awarded the Distinguished Service Cross.
This year's ceremony however seemed a curiously muted affair. There was a spectre at the festival. Its name was betrayal. Not that any of those fine service men and women were guilty of that! There in dark suits suitably gilded by the ubiquitous poppy on the lapel were Brown and Cameron trying to look suitably sombre and statesmanlike.
The numbers of service personnel were down from previous years. In previous years one always used to look back. This year however one was conscious of looking forward – not so much for oneself but for the young people, represented by two young children of a service family and also, representing service children as a whole the wonderful teenage soprano, Faryl Smith.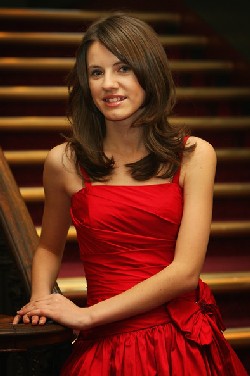 It was the presence of these three children that in a way was the most compelling facet of all for it is the future that the sacrifice has been about:
"They shall grow not old, as we who are left grow old Age shall not weary them, nor the years condemn At the going down of the sun, and in the morningwe will remember them."
For what ?
A country where over two third of its laws are imposed from without. Not even India after the Government of India Act of 1937 suffered that degree of Imperial interference!
One wonders what sort of country we are leaving these three children. A debt ridden vassal state with a demographic time bomb.
Which of course explains the British presence in Afghanistan: if Afghanistan falls to the Taliban Pakistan is likely to be the next country to end up with an extremist fundamentalist government. This of course will lead to huge numbers of secular western orientated Pakistanis wishing to join the relatives in the U.K. It will also be a recruiting ground and a resource point for young extremist radicals in the U.K. Such a development will exacerbate community tensions and fuel extremism on both sides. That is the nightmare scenario that British politicians fear but are not telling the people the truth. But then – what do you expect from these guys ?