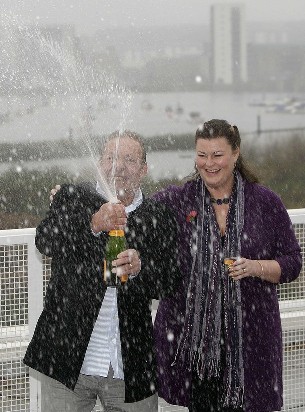 This is Les Scadding, the luckiest man in Wales. Winner of the Euro-Millions lottery of 6th November, 2009.
One ticket won him £5.80. The other made him Britain's biggest ever lottery winner with an instant fortune of £45,570,835.50. For the British Gazette's views on the reform of the National Lottery see our page; National Lottery Reform.
Many of us will from tine to time indulge in the idle fantasy of wondering what we would do were we to win the lottery jackpot. These fantasies take on a surreal edge when the Euro-Millions jackpot "rolls over" several times and gets near or even exceeds the £100 million mark.
For some this fantasy becomes reality.