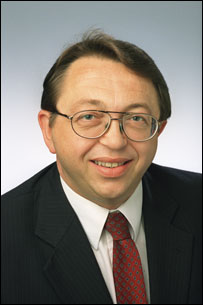 Some of you when driving along the motorways after midnight may have been surprised to find sections that had road lighting not lit.
This is of course a road safety concern as anybody who has driven on Britain's motorways will attest to the dramatic improvement in visibility and ease of driving when entering a section of motorway that has road lighting.
Well the answer is Paul Clark MP Labour Member of Parliament for Gillingham and Rainham, and Parliamentary Under-Secretary of State at the Department for Transport.
One of his responsibilities is, would you believe it, road safety!
To quote from the Highways Agency website:
"…..as part of the Highways Agency's Sustainable Development Action Plan, we have been investigating how the road lighting already installed on our motorways can be more environmentally friendly…."
"….as part of this, we are planning to switch off the lighting on carefully selected sections of the motorway network between midnight and 5am, although the junctions themselves will remain lit…."
"…..switching off lighting in the early hours supports the government's climate change objectives, and will not only reduce light pollution within the rural landscape but also could see network operational energy usage and CO2 emissions cut by around 40%, reducing our operational carbon footprint…."
Needless to say, the Police are not happy about this. But then Mr Clark is trying to save the planet from destruction. So presumably the lives of some motorists, "….is a price worth paying…."