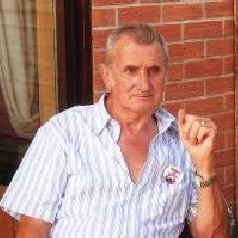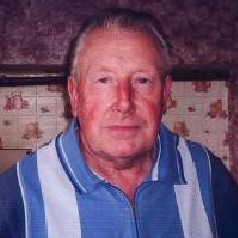 These two gentlemen are Mr. Michael Curtis (left) and Mr. Edmund Done (right).
On the A158 half a dozen miles east of Horncastle, in the county of Lincolnshire there lies the village of Hagworthingham.
The area, previously noted for the Battle of Winceby that took place two miles west of Hagworhingham on 11th October, 1643, was to be again noted this time for a battle between we the people and the overbearing state. Our side, the people are represented by Mr. Michael Curtis and Mr. Edmund Done. Messrs. Curtis and Done are parish councillors in Hagworthingham, the location of a residence known as Foxglove Cottage.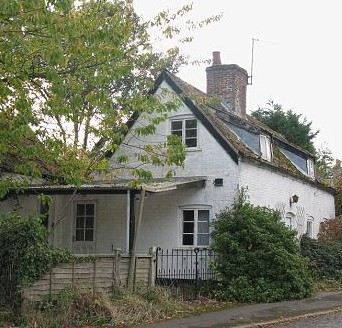 For a long period Foxglove Cottage has lain empty. However for two months in the fall of 2008, due to a faulty burglar alarm the peace of the normally quiet village was been shattered by its incessant siren, this during both day and night. As parish councillors, the two tried to contact the owner of the cottage without success. Land registry records showed that one Gillian Mary Makinson-Sanders had purchased the property for £55,000 in May 2002 but they could not contact her. Villagers were getting exasperated. An unnamed villager was reported as saying, "….the noise was driving us mad. The burglar alarm kept ringing at all hours of the day and night…."
Consequently the two gentlemen contacted Lincolnshire Police who were unable to help. They then contacted East Lindsey District Council at their offices in Tedder Hall in Louth for help. They may have hoped that the spirit of the late Air Chief Marshal Sir Arthur Tedder, GCB would lend some encouragement to the council whose offices bore his name. However the gentlemen were to be disappointed. The district council could not help. Thus after the villagers had endured this situation for TWO MONTHS, Messrs. Curtis and Done decided to take matters into their own hands and cut the wires to the alarm on Foxglove Cottage. This achieved what the villagers wanted. PEACE AND QUIET! AT LAST!
This act of public benefaction having been done the two gentlemen and the other villagers got on with their lives. Eight months later however the police came to call upon these local heros. Acting on a complaint – locally believed to come from the cottage's elusive owner – the police interviewed, cautioned, arrested and subsequently charged the two gentlemen with causing criminal damage.
The two gentlemen were summoned before Skegness Magistrates Court on Monday, 12th October, 2009 to answer charges that between 1st September and 31st October, 2008, without lawful excuse, they damaged a burglar alarm belonging to Gillian Makinson-Sanders! The case was adjourned until 6th November where a pre trial hearing would be conducted and the two gentlemen were released on unconditional bail.
After his arrest Mr Edmund Done was quoted as saying, "….we did everything we could to get the noise stopped but no one wanted to know. We appealed to the police and to the district council but nothing happened…." AND "….people were really annoyed and demanded that something was done about it. I admit I went round to the cottage and cut the wires but what else could we do ?…."
Other villagers rallied to support the two gentlemen.
One said, "….Normally you can hear a pin drop at night here but for weeks we were kept awake by the noise. No one knew who owned the cottage and none of the authorities would do anything to help…."
Another said, "….It might have been legally wrong to cut the wires but there really was no option. Everyone thinks that it's totally over the top to take two respectable elderly councillors to court…."
Today on Tuesday 8th December the two men appeared again at Skegness Magistrates Court, below.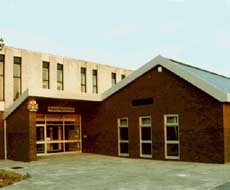 The British Gazette would suggest that Messrs. Curtis and Done are innocent of causing criminal damage as they did have a lawful excuse.
The British Gazette is sure that this story will strike a cord with many of its readers who may live in built up areas that will inevitably from time to time have the peace disturbed by certain burglar alarms. They will have noted that it always seems to be one or two alarms in particular that have an annoying habit of going off! Every other alarm being not a problem! How many of us have secretly dreamt of doing what Mr Curtis and Mr Done have done ?
This is a case that truly shows what sort of country we now live in. A country ruled by petty "jobsworths." Of course people take their lead from the top. One needs look no further than that apology for a man Alan Johnson the Home Secretary – who is hoping a panel of foreign judges will instruct him to tell the Americans that Garry McKinnon cannot be extradited to a U.S. prison because his European masters say no.
Today Mr Curtis and Mr Done were again remanded on unconditional bail as the case was adjourned again until Wednesday 10th February, 2010 when the trial will then take place before a district judge. The trial is expected to last several days. This is a good sign as both prosecution and the defence clearly feel that there are legal arguments that need examining. Let us hope that justice will lie with common sense and not obdurate bureaucracy and that the Hagworthingham Two will be acquitted.
Those with a sense of history will note that 10th February marks the date of the Treaty of Paris (1763) between Great Britain, France and Spain, with Portugal in agreement. This ended the Seven Years' War and marked the beginning of British dominance outside Europe. Let not this date be marred by pedantry.
The case therefore continues.