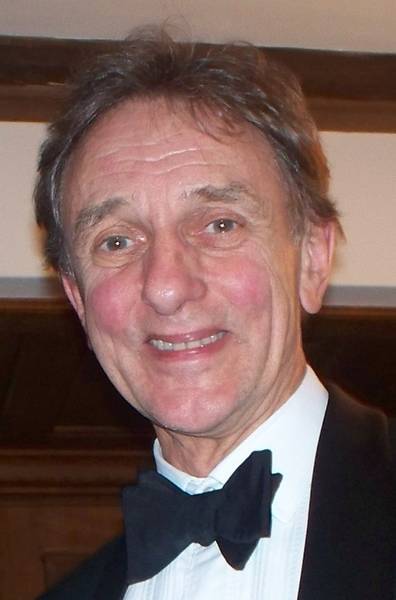 Today (New Year's Eve), the press are reporting the Queen's "New Year Honours." Typically the establishment worthies have their numbers made up by newly decorated members from showbiz and sport. Patrick Stewart a.k.a Jean Luc Picard of the Starship Enterprise becomes a knight. Whilst in no way wanting to detract from Sir Patrick's achievements, the British Gazette would like to draw the reader's attention to one name who should have been on that list but wasn't – and will unlikely be there in future. That is the name of Professor Colin Blakemore.
Professor Colin Blakemore, FMedSci, FIBiol, Hon FRCP, FRS, is one of this country's most eminent scientists. He is also one of this country's bravest. This is because the professor has been brave enough to defend and argue for the continuance of "vivisection" – medical experiments on animals. In doing so the professor has become a "hate figure" amongst animal rights extremists and has been (along with other members of his family) the subject of terrorist attacks. True the authorities have come to his aid – in terms of his personal security. However, these same authorities whilst welcoming his brave and principled stand show a typical craven cowardice when it comes to recognising his achievements. The professor has been repeatedly passed over for recognition to avoid controversy.
In 2003, the professor succeeded Professor Sir George Radda as the head of the Medical Research Council, a national organisation that supports medical science with an annual budget of almost £500 million. The position came to an end in 2007 when he returned to a Professorship of Neuroscience at Oxford. He also holds a Professorship at the University of Warwick and is Chairman of the Neuroscience Research Partnership in Singapore. Soon after his appointment to the MRC the The Sunday Times published a leaked British Cabinet Office document that suggested he was deemed unsuitable for inclusion in the 2004 New Year's Honours List because of his research on animals – research considered "controversial" by a British government committee that oversees matters of science and technology but widely supported by political leaders and the public. In response, the professor threatened to resign, suggesting in interviews that his position as chief executive was now untenable:
"….It's a matter of principle. The mission statement of the MRC is explicit. There's a specific commitment to talk to the public about issues in medical research. How can I now go to our scientists, and ask them to risk talking about animal research, when there now appears to be evidence that in secret the government disapproves it, even though in public they've strongly encouraged it?"
The professor's replacement was Sir Leszek Borysiewicz PhD, FRS, FRCP, FRCPath, FMedSci – knighted upon his appointment as Chief Executive of the MRC in October 2007.
Professor Colin Blakemore therefore remains the ONLY CEO of the MRC who has not been knighted.
Of course the professor failed to recognise that he was dealing with men devoid of principle – save that sacred principle of putting their own interests first.
On Wednesday 7th November, 2007 the professor was appointed Chair for the General Advisory Committee on Science (GACS). The overall purpose of the GACS committee is to offer independent challenge and advice on how the Food Standards Agency collects and uses scientific evidence. The Committee's agenda embraces horizon scanning, science governance, developing good practice and informing science priorities.
Dr Andrew Wadge Chief Scientist at the FSA said: "Professor Blakemore is one of the most influential and respected scientists in Britain and we're delighted that he has accepted this position. The Food Standards Agency relies on the robust use of good scientific evidence in its work to promote food safety, healthy eating and consumer choice. His role will be vital in helping to shape the Agency's strategy on science in policy making and public protection."
The professor [Colin Blakemore] said: "Openness and a rigorous approach to science have been hallmarks of the FSA since it was established, but today it's increasingly important to communicate sound science in a way that everyone can understand, and to find constructive ways of engaging with the public on areas of concern. I think this will be one of the key challenges facing me and my colleagues on GACS as we try to strengthen further the FSA's firm foundations in science."
Professor Blakemore's appointment ran for two years, to the end of December 2009. On 1st June, 2009 he celebrated his 65th birthday and can now claim to be an old age pensioner. One would have thought that with his distinguished career behind him the government could at last have done the decent thing and have rewarded him. But no. But then what should we expect from a bunch of lying dissembling cowardly traitors? The refusal to honour this man shows the lamentable lack of guts and basic decency possessed by this squalid crew of Quislings that masquerade as the government of this country.
The professor's career:
1944 Born 1st June in Stratford-upon-Avon, Warwickshire. Educated at King Henry VIII School, Coventry, Warwickshire.
1962 Wins state scholarship to Corpus Christi College, Cambridge, to read natural sciences
1968 Gets doctorate in physiological optics at University of California, Berkeley
1976 Reith lecturer on "Mechanics of the Mind"
1979 Appointed Waynflete Professor of Physiology, Oxford
1989 Awarded Royal Society's Michael Faraday Prize
1992 Co-founds Boyd Group, a think tank on animal research
1997 On World Day for Lab Animals, 300 activists surround his home in Oxford
2001-2004 Chairman, British Association for the Advancement of Science
2003-2007 Chief Executive, Medical Research Council.
2007-2009 Chair for the General Advisory Committee on Science (GACS).