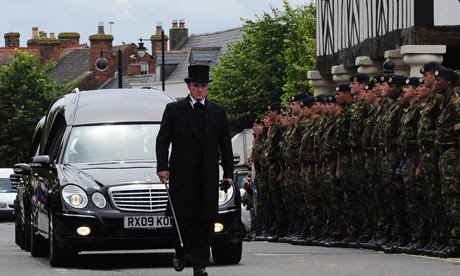 The Wiltshire town of Wootton Bassett that has proudly taken on the roll of the nation's mourner in chief for our Afghan war dead is it seems to be the venue for a display of a different kind. The Muslin fundamentalist group Islam4UK is to organise a match for what it terms are the real war dead! The Taliban.
If this demonstration goes ahead it will inevitably bring about a confrontation between the forces of Islamic extremism and those groups representing the vast majority of non Muslims in this country such as the English Defence League. The poor police will play the role of "piggy-in-the-middle."
The worrying fact is however that Islam4UK can call upon a growing and increasingly vociferous number of U.K. Muslims who are prepared to stand up and "put their heads above the parapet" and campaign for an Islamic state in the U.K. If demographic projects continue unaltered they will succeed.