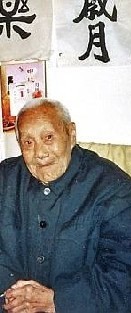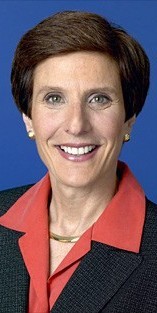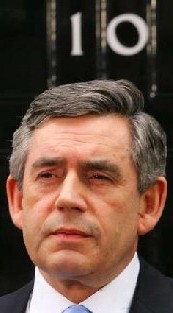 Above left is a Chinese gentleman, Sun Yaoting, who has the unhappy distinction of being China's last eunuch – unhappy for Mr. Yaoting – happy for all other Chinamen! Above right is another famous [political] eunuch, Prime Minister Gordon Brown. In the centre is the lady – businesswoman Dr. Irene Rosenfeld, CEO of Kraft Foods.
Today is a sad day for British manufacturing and employment in the West Midlands.
It is now virtually certain that U.S. food giant Kraft Foods will purchase Cadbury PLC for £11.9bn. This will create the world's largest confectionary manufacturer.
Kraft had to put more cash onto the table and reduce the number of new Kraft shares in the offer to win over the Cadbury board and Kraft's largest shareholder billionaire Warren Buffett.
Details of the Offer
- Cadbury shareholders will receive £5.00 cash and 0.1874 new Kraft share for each Cadbury share.
- For each Cadbury ADS, shareholders will receive £2.00 and 0.7496 new Kraft share.
- Offer equates to £8.40 per Cadbury share and £3.36 per Cadbury ADS, based on a Kraft share price of $29.58 (15th January closing price) and an exchange rate of $1.63/£1.00.
- In addition, Cadbury shareholders will get 10p per share by way of a special dividend
- The offer values Cadbury at approximately £11.9 billion
- The offer represents a multiple of 13.0 times Cadbury's underlying 2009 EBITDA
- Kraft to reduce the number of acceptances required from 90 percent to 50 percent plus one Cadbury Share
- Final offer does not require the approval of Kraft shareholders
- Full acceptance will result in the issue of 265 million new Kraft shares, representing 15 percent of its enlarged share capital
- Cadbury says considers offer fair and reasonable
The Reasoning
- Kraft sees pre-tax cost savings of at least $675 million annually realised by the end of the third year at an implementation cost of $1.3 billion
- Accretion to earnings per share in 2011 of approximately $0.05 on a cash basis
- Kraft sees return on investment well in excess of its cost of capital
- Kraft expects to revise long-term growth targets to 5+ percent for revenue and 9-11 percent for earnings per share from 4+ percent and 7-9 percent respectively
- Increased scale for both companies in developing markets such as Brazil, Russia and China, where Kraft has a stronger presence, and India, Mexico and South Africa, where Cadbury holds leading positions
Other Details
- Kraft has given assurances that existing contractual employment rights, including pension rights, of all Cadbury employees will be fully safeguarded (this does not mean that employment will be protected)
- Lazard & Co., Centerview Partners UK LLP, Citigroup, Deutsche Bank acted as financial advisers to Kraft
- Goldman Sachs, Morgan Stanley & Co and UBS acted for Cadbury
- Cadbury shareholders who wish to accept the offer must take action by 13:00 GMT on 2nd February, 2010.
Cadbury investor Standard Life Investments said it supported the board's decision to recommend the Kraft offer.
"We are supportive of the management's decision although the achieved price is slightly light of the stated target," said David Cumming, head of UK equities at Standard Life.
Cadbury unions have opposed the move fearing big job cuts and politicians have also weighed in, with general elections looming.
The British Gazette view:
This news is a disaster for thousands of West Midlands workers and their families. Not only for the Cadbury's employees but those in the employ of Cadbury's suppliers. The trades union are absolutely right to be concerned for their members. Their fears are very well founded.
Here are the facts that have led to this horrible situation:
For decades now, Cadbury have traded on their past, both in terms of their reputation, goodwill and market position, but also in terms of their balance sheet. The Cadbury balance sheet carries very little debt – unlike their new owner's Kraft Foods. Now, to those untutored in corporate finance and running a large scale commercial enterprise this may appear to be a good thing. This is not necessarily so.
The facts are these: much of the Cadbury manufacturing plant is very old – some of it original and all of it paid for itself a long time ago. A very long time ago. Since this plant appeared to be well capable of doing the job the company took the view that since it works and does the job, why replace it? This attitude was also applied to the firm's real estate – which is considerable. There is a vast complex around Bourneville, just ten minutes drive from Birmingham city centre – traffic jams and speed trap cameras permitting.
This corporate real estate is a property developer's dream – no, fantasy. With its cash+share buy out, Kraft's deal is highly leveraged (finance speak meaning they are borrowing the money). The lenders of this money will be wanting it back. Plus interest. Kraft's CEO, Irene Rosenfeld will be required to act quickly if she is to keep her position. This argues against a slow, gradual approach to merging the two enterprises. The most profitable (for Kraft) strategy will be this:
Adopt a plan to transfer production of the Cadbury brands from the old and antiquated Bourneville plant to a new "state of the art" plant in Poland – probably in one of her less prosperous regions. This would enable Kraft to benefit from large scale loans and other sweeteners offered by the Polish government and the European Union. Since much of the labour is not particularly highly skilled, recruiting a local workforce will not be a problem.
Locating from England to Poland will mean that the manufacturing will still be seen as being from within the E.U. So far as the existing Cadbury real estate is concerned, the property developers will have a field day. There will be opportunity for a shopping complex/retail park, housing and light industrial units.
The Cadbury shareholders will benefit as well as this is going to make for a more profitable company. However the people who will loose out will comprise the Cadbury workers – who will loose their jobs and the British taxpayer who not only will have to fund the unemployment/retraining costs of the sacked workers but also in part finance the grants the E.U. will be awarding to Kraft to build its new factory in Poland.
Many of these grants will be linked to that great ongoing scam – global warming. Since the new factory will emit less of that most dangerous and planet threatening gas: CO2 than the horrible CO2 emitting West Midlands plant, E.U. (your) money will be handed over in large amounts.
As the many good West Midlands families will be weeping at their forlorn and blighted future, international shareholders will be laughing all the way to the bank – probably in Liechtenstein or Monaco.
Enter the eunuch: Gordon Brown.
Gordon Brown has told a news conference after the deal was announced that he wanted to protect investment and jobs in Cadbury! "The one thing I want to say is this: we are determined that the levels of investment that take place in Cadbury's in the United Kingdom are maintained…"
This squalid traitor can no more make good on this promise than could the unfortunate Mr. Yaoting satisfy a woman. The European Union will not allow it. Nor could he – and his predecessors – have acted in the years before this to prevent this tragedy. Let us be clear. The reason why Kraft Foods will do what it will do is that the situation allows for it. Had Cadbury's been a highly efficient, modern operation with the latest plant and equipment this situation would not have arisen.
Of course, some British politicians saw this situation decades ago. Remember Harold Wilson and his "white heat of the technological revolution" ?
Harold Wilson – a gifted academic and economist – recognised that much of British industry needed recapitalisation and investment. Unfortunately, the country did not have the money and Harold could not secure the co-operation of the trades union, so the "revolution" did not happen. Instead the country got the "winter of discontent" followed by Margaret Thatcher.
Of course an interventionist trade and industry policy would not be allowed by the European Union.
So when the Europhile politicians bemoan their thrashing at the hands of the electorate later this year the British Gazette merely has this to say to them: "Well, if you hand the government of the country over to a foreign power what the [expletive deleted] do you expect?"