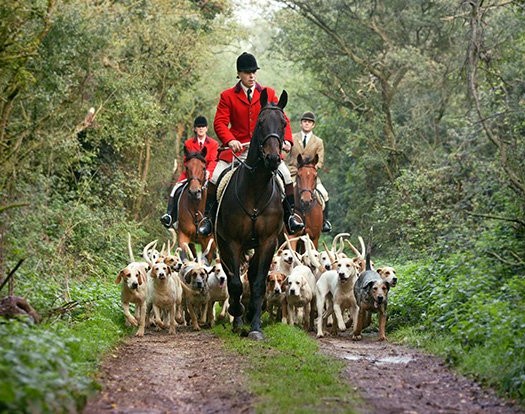 The "lucky" winner of the EuroMillions Draw Number 327 held in Paris late on the night of Friday 14th May 2010 has come forward to claim their win: £84,451,321.60 pence. This amounts to £1.41 from every single person in the country – with the important rider that not everybody plays the lottery.
Many readers of the British Gazette will question the size of the win and may suggest that the lotteries should be restructured to allow more prizes of lower amounts. Camelot would argue that the prospect of winning such an enormous sum brings in more players. This is clearly borne out by the evidence. What is also borne out by the evidence that the propensity to play is in inverse proportion to disposable income – simply put: the poor play more than the rich. The fact is that lotteries are a form of voluntary regressive taxation.
The British Gazette understands that the winner is a single man who has opted for anonymity. Doubtless many people will fantasise about being in this man's position and may well ponder that they too would opt for anonymity. If this man surfs onto the British Gazette website we would suggest that this may appear to be an attractive option but would suggest to them that this is a foolish and self defeating option.
The winner of EuroMillions Draw Number 327 should be under no doubt that the press will now be hunting them like a fox. For instance, The Sun Newspaper asks this question: "Do you know the lucky winner? We pay cash for stories. Call the News Desk on 0207 7824104."
If the winner insists on anonymity they will find their life to be a continuing life of deceit and lies. They will forever be inventing stories and concocting tales to explain their wealth. Depending on who they are this may not "ring true." If the winner is say a fork lift truck driver at a warehouse distribution company and subsequently makes of that he is say, a retired businessman, he will by his conversation and knowledge (lack of it) on the luxury cruise that the Camelot organiser advises all jackpot winners to go on raise the suspicions of those other passengers – generally professionals. The ships of the cruise line that has an arrangement with Camelot have a regular (non lottery) clientele who meet up on subsequent cruises and the British Gazette understands that there is a pastime on board these ships known as "Find the Lotto Winner."
The lies and deceit the winner will find themselves indulging in will not only be directed at those strangers they meet in such situations as holidays but will apply to their friends, [former] work colleagues, and family. This will be because they will realise very early on that the only sure-fire way of keeping their secret will be to tell no one. If they tell the family or friends they will have the problem that these people will inevitably feel the need to confide to someone who is close to them. It will mean that should someone fall out with them then recourse to the Sun News Desk is always there.
It is a curious irony that in seeking to maintain their anonymity the winner will be in a position vaguely akin to that of a criminal seeking to benefit from the illicit proceeds of criminal activity. Consider for a moment, the position of the winner. Let us for the sake of argument assume that he is indeed a fork lift truck driver at a warehouse distribution company in let is say, Stockport in Cheshire. O.K., following the win he quits his job. Most will ask questions such as "What job are you going to?" If he answers along the lines of "I'm giving up work." Then people will wonder how he is going to pay his bills. If he makes out that he has got a very high paying job then this too will sound suspicious. Let us assume he has said he's taking a break from work. His former workmates may know he lives in a modest apartment in let us say, Heaton Mersey, Stockport. If he put the flat on the market people will want to know where he is moving to. If his new address is Macclesfield Road, Alderley Edge, how does he explain moving from a flat worth just over £100,000 to a mansion worth £10,000,000? Clearly he couldn't – so he's likely to adopt the criminal's tactic of "lying low" and not spending the money!
Of course, if they decide to tell friends and family the smiles and congratulations and pats on the back will not last that long. Families in modern Britain are rarely those tight knit settled units of yesteryear. Half of all marriages now end in divorce. Many people have former partners and shared custody over children. Many marriages and cohabiting couples have complex family structures with children of more than one marriage and one parent living as a family unit. The capacity for quarrels and jealously are obvious and inevitable. Those of us who have dealt with probate and the aftermath of settling an estate will know just how quickly the deceased's family start quarrelling and bickering over the estate. We have even encountered this happening in the case of a deceased's family returning from the funeral!
The winner ought to realise that continuing and permanent anonymity will inevitably mean a lonely life lived in the shadows, without close friends. The British Gazette would suggest that some mature and considered reflection is required. They should realise that the best option – in fact the ONLY option if they are to retain any happiness in their life – is to embrace the publicity by "going public." Of course the family quarrels and jealously will be inevitable. Such cannot be avoided. However they ought to realise that what the Camelot advisers who will be at their side now are saying is just plain common sense. Since the lottery started in 1994 there are now over 2,400 large lottery winners. When it was set up great attention was paid to setting up a supportive organisation. To their credit, the politicians and civil servants at the time (of the lottery's founding) realised that presenting huge and sudden wealth to ordinary, often poor people with typically "complicated" family lives would cause huge stress and present difficulties to people who were not used to managing or coping with such vast sums. As a result, Camelot has a very efficient and extremely supportive organisation for these jackpot winners. It is probably well known by now that the Drummonds Private Bank have a special section specifically to look after the banking and investment requirements of the jackpot winners at their Trafalgar Square office. The Camelot support organisation extends much further. The simple fact is that this organisation exists to support and assist such winners when they face the inevitable difficulties that WILL arise. This is why it is so important for the winner not to reject their assistance and to try and "go it alone."
Of the win, a National Lottery spokesman said: "This latest win tops the country's amazing run of EuroMillions luck. The list of multimillion-pound jackpot winners in the UK just keeps growing – this is the seventh win over £24m in the past year."
Previous winners congratulated the latest multimillionaire, whose prize tops the £56 million jackpot paid out to Gloucestershire couple Nigel Page and Justine Laycock in February. They shared a £113 million EuroMillions jackpot with a winner from Spain. Mr Page, a self-confessed "white van man", celebrated what was then Britain's biggest lottery win with a bacon sandwich. The couple, who have since married, gave their old four-bedroom house to their cleaner, after spending £4 million on their own six-bedroom "environmentally friendly" mansion. Mrs Page said: "Nigel and I are thrilled to pieces for the new winners. The last couple of months have been amazing for us. We now have a beautiful new home and have been able to help so many people. We feel very settled now and our advice would be stay grounded, be yourself and enjoy it. We want to wish the new title holders the very best of luck."
Angela Kelly, who won £35.4m in August 2007, said: "Congratulations to the new British lottery record holders. It is an amazing experience to win a jackpot and I wish them all the best for the future. A EuroMillions win not only means you can change your own life but also the lives of the people closest to you, and it is that which particularly brings me a great deal of joy."
The winner is now the 789th richest person in the UK. According to the Sunday Times his wealth is comparable to that of pop star Robbie Williams, Rolling Stones drummer Charlie Watts, former James Bond actor Sean Connery and comedian Rowan Atkinson, who are all worth around £85 million.