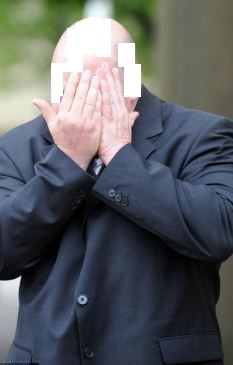 A man from Stanley, County Durham has become the first eBay seller in the UK to be convicted of bidding on his own items to boost their sale prices. Mr. Paul Barrett, escaped jail yesterday having previously admitted 11 charges relating to his auction sales.
Instead, during a hearing at Bradford Crown Court he was sentenced to 250 hours of unpaid work and ordered to pay £5,000 in fines and costs.
Mr Barrett created two eBay usernames with the same contact details and IP address and entered shill bids to up the price of his sale items.
Among the auction lots were two Mercedes vehicles, a cash register, a refrigerated display counter, three mobile phones, a Land Rover and a digital camera.
Mr. Harvey Murray, prosecuting, told the court that Mr. Barrett who owns a minibus firm and is married with a teenage son, went under the names "paulthebusman" and "shanconpaul" to boost the price of a pie and pastry warmer.
Having put the item up for sale he then bid on it five times in the run up to the end of the auction at 1.28pm on May 30, 2008.
The court heard the bidding was at £74 just 35 minutes before the deadline and later sold for £127.
He also posted positive feedback from these accounts.
Mr. Barrett's shill bidding came to light after North Yorkshire Trading Standards received a complaint from a customer claiming he'd "clocked" a 16-seater minibus on the auction site. It emerged the buyer found the minibus was advertised with a mileage of 55,013 miles but it had actually done 132,401 miles.
Sentencing him Judge Benson said: "Had you had previous convictions for dishonesty the result would have been a custodial sentence. If you had profited to a substantial extent to sentence could well have been a custodial sentence."
He added: "This sort of conduct strikes at the heart of that trust which is vital if this very, very useful commercial medium is to continue to operate successfully."
After the hearing Vanessa Canzini, eBay's head of corporate communications, said: "While this case was not solely about shill bidding, we hope it highlights how seriously we consider the practice of artificially increasing prices.
"This practice is not only prohibited on eBay as it damages the integrity and fairness of trading on our site, but it is also illegal.
"We will always work closely with law enforcement agencies to ensure that, on the rare occasion someone attempts to follow in Barrett's footsteps, they will be stopped and will face the consequences."
The 39-year-old admitted breaches of the Business Protection from Misleading Marketing Regulations 2008 and the Consumer Protection from Unfair Trading Regulations 2008.
The laws were introduced in the UK two years ago in a bid to tackle growing internet fraud, after an EU directive to increase consumer protection.
Barrett said he did not realise that bidding on his own items – which included a pie and pasty warmer priced at £127 – was a criminal offence.
Reports of shill bidding are not confined to online auctions.
According to the Oxford English Dictionary, the word "shill" started being used in the US in the early 1900s to refer to a decoy or accomplice who poses as an enthusiastic customer to encourage other buyers.
An Office of Fair Trading report from 2007 suggested shill bidding was one of the main types of problems experienced or suspected by online auction site users.
Some 14% of respondents in an OfT survey believed it had happened to them.
Paul Miloseski-Reid, an e-commerce spokesman at the Trading Standards Institute, warned shill bidders are committing a criminal offence which could lead to prosecution.
"It's basic fraud – you are pretending that your product is worth more than it is and misrepresenting the demand," he said. "You might not know consumer laws, but you do know that it is deceitful."
Ian Williamson of international law firm Bird & Bird LLP said anybody bidding against themselves could also face prosecution under the Fraud Act 2006, which is applicable in England, Wales and Northern Ireland. A conviction under the Fraud Act can lead to a maximum fine of £5,000 per offence and up to 12 months in prison. In England and Wales, the offence of conspiracy to defraud, which makes it an offence for parties to agree to defraud another party, could cover a situation where people agree to bid on each other's items.
"It is difficult for someone to prove that they have been a victim of shill bidding," said Mr Williamson, an e-commerce specialist.
"Even if they can prove that they have been a victim, how do you quantify the amount they have lost? The bidder ends up paying an amount for an item that they were happy to bid."
However, a criminal conviction could lead to compensation for the victim.
British Gazette Comment: Judge Benson's comments illustrate the huge problem judges give the British Penal system. Whilst Mr. Barrett has been able to go home to his wife and son – a much poorer man – it is clear that this judge would have sent him down had Mr. Barrett been a little more successful and less naïve and had actually approached the task in a more thoughtful manner. Judge him from his own admission:
"eBay let me open up the second account, and I gave all my personal details and home address to do so," Barrett tells reporters. "I realized the price was too low on some things, and put the prices up using the second account. I've never been in trouble before and would like to apologize."
Having admitted the offence and shown remorse, Judge Benson still felt that £5,000 and 250 hours community service fit the bill. Even this is way over the top for poor Mr. Barrett who clearly now has been more sinned against than sinned. Bear in mind that the average drunk convicted of assault gets at least half the 250 hours and one tenth the fine!!!!!!
Mr. Barrett used his own computer and his own IP address for his shill account. This is like a burglar leaving his name, address and telephone number as well as finger prints at the scene of the crime! Clearly this man made no attempt to avoid detection. This fits in with his belief that he did not know it was illegal. Of course ignorance is not a defence but that is not the problem. The problem is twofold:
Firstly: As a country we have a huge debt problem and prisons are a limited resource – they can only accommodate a certain number. It is clear that those who present the biggest threat to the public such as sex offenders and violent thugs should be locked up and for a long time. Shill bidders who are more organised than Mr. Barrett present no danger to public safety and the "crime" of shill bidding is in fact a victimless crime as the buyer is not coerced into buying the item, he or she is only encouraged by a false sense that somebody else wants the item and by their own (greedy) desire to possess the item to pay as much as they do.
Secondly: Lawyers like Judge Benson regard Mr. Barrett as committing a "breach of trust." This is something they regard as being very serious. Far more so than the average man in the street who is not a lawyer. This is why British prisons have so many non violent petty offenders in them – because these offenders have committed "a breach of trust" something the lawyers can regard as serious as a sexual assault on a minor.