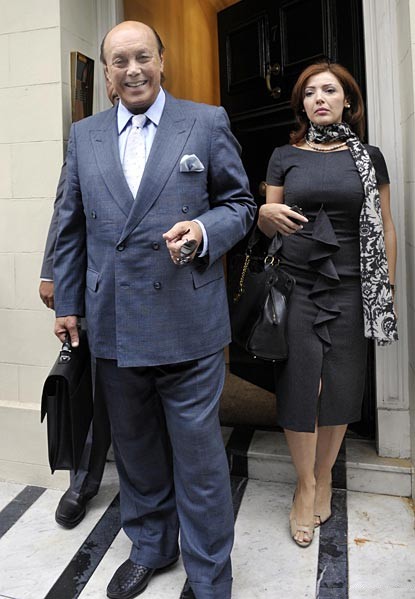 That great Liberal Prime Minster and Statesman, William Ewart Gladstone is credited with the quotation, "Justice delayed is justice denied…" The British Gazette considers that the Grand Old Man did not have in mind situations such as the travails the Serious Fraud Office finds itself presented with vis-à-vis its intended prosecution of Mr. Asil Nadir.
British Gazette readers may have noticed his apparent jovial bonhomme and felt that the gentleman was either most assured of his complete innocence and therefore eventual acquittal or was putting on the most prominent display of chutzpah!
A reminder: Mr. Nadir has been accused of unlawfully removing monies from the conglomerate, Polly Peck to bank accounts in Northern Cyprus.
Well it appears that there MIGHT be another reason for the gentleman's good cheer. There are reports that much of the evidence that is said to exist against him has been stored on computer media for the past seventeen years and prosecutors fear that they may not be able to retrieve it!
Mr. Nadir has been assured of bail in the period up to and through his trial and is renting an elegant town house in Mayfair at around £20,000 month. Whilst he spent six hours with his legal team – led by Mr. William Clegg QC – Mrs Nur Adir went shopping in Bond Street. Mr. Nadir's first court appearance is a case management hearing at the Old Bailey on 3rd September.