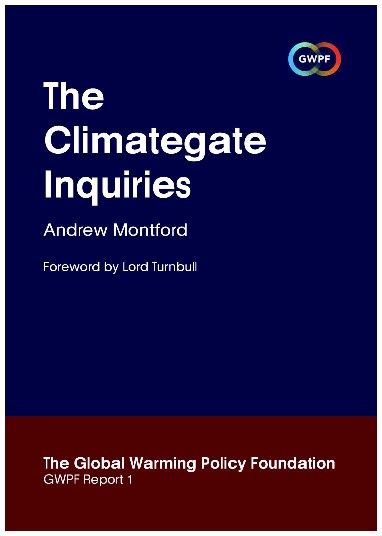 For today's article the British Gazette is making available an important report produced by Andrew Montford on the Climategate.
The report makes certain important points:
- NONE of the Climategate panels mounted an inquiry that was comprehensive within their area of remit
- There was INSUFFICIENT consideration in the choice of panel members led to a failure to ensure balance and independence
- NONE managed to be objective and comprehensive
- NONE made any serious attempt to consider the views and submissions of well-informed critics
- The terms of reference were either VAGUE or NON-EXISTENT
- NONE of them performed their work in a way that is likely to restore confidence in the work of CRU.
Please click on the text below:
THE CLIMATEGATE INQUIRIES to download the report.