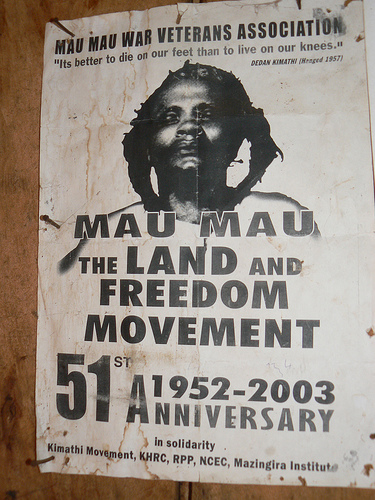 British Gazette readers may have heard that some former members of the Kenyan resistance group the Mau Mau are taking legal action against the British government for human rights abuses.
Perhaps a comparison of the respective oaths of the combatants may be instructive:
The oaths of the British servicemen:
"I, (Insert full name), do swear that I will be faithful and bear true allegiance to Her Majesty Queen Elizabeth, her heirs and successors, according to law. So help me God."
The oath (according to historian David Lovatt Smith) of the Mau Mau members:
"I promise to burn European crops and kill European cattle; steal firearms; if ordered to kill, will do so; having killed, will extract eyeballs and drink the liquid from them and cut the head off; I will particularly kill Europeans."
What a delightful bunch!