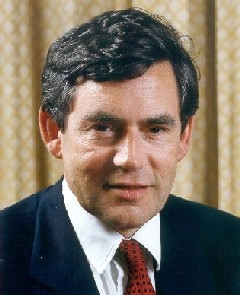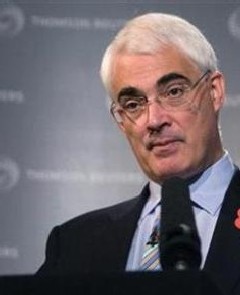 In our article, Which of these men can you trust? of the12th April, we disclosed our interest (as a shareholder) in the ongoing saga of the Lloyds Banking Group and their "little local difficulties…."
The British Gazette has now decided to report upon certain recent developments. Last year, we were contacted by a shareholders action group, Lloyds Action Now who were seeking shareholders to join their group – which involved paying a membership fee based partly on the size of the shareholding – to take legal action against Lloyds Bank for negligence. We have since received a further communication which outlines certain facts that British Gazette readers may well be interested to learn about.
Lloyds Action Now have published a chronology of events. The British Gazette republishes this below:
APRIL 2008:
A Special Liquidity Scheme is made available to British banks including Lloyds TSB and HBOS.
JULY 2008:
Lloyds chairman Sir Victor Blank and PM Gordon Brown secretly discuss HBOS merger on trade trip to Israel.
AUGUST 2008:
As financial crisis deepens, Government tells bankers to sort the problem out themselves.
SEPTEMBER 2008:
Brown tells Sir Victor Blank at a London cocktail party UK and EU competition laws blocking Lloyds/HBOS merger will be got round.
Announcement of what Lloyds CEO Eric Daniels calls "A wonderful deal."
FSA says that all is well with HBOS
HBOS is running out of cash and needs Lender of Last Resort Emergency Liquidity Assistance (ELA) to stay afloat.
OCTOBER 2008:
Government fixer Peter Mandelson becomes Lord Mandelson and is appointed as Secretary of State for Business. Ushers in Order in Council extending public interest exception to competition law
ELA of £25.4 billion given to HBOS – secretly and in contravention of EU law.
Lloyds takeover deal revised downwards but still way over the real value of HBOS. HBOS still in receipt of secret ELA.
NOVEMBER 2008:
Circular on the merger is published – No mention of the ELA
Prospectus on the merger is published – No mention of the ELA
Shareholders vote overwhelmingly for merger
DECEMBER 2008:
Scottish businessmen try to overturn merger. Mandelson produces secret 300-page dossier alleging its legal justification – No mention of the ELA. The Scottish businessmen lose their case.
JANUARY 2009:
Objection is made to the approval of the Scheme of Arrangement before the Scottish Court of Session.
Order made by Scottish Court of Session confirming validity of merger – No mention of the ELA.
ELA to HBOS repaid in secret.
Merger is completed.
Government steps in with taxpayer aid and takes an initial 43 per cent equity in Lloyds Banking Group. Dividends suspended.
FEBRUARY 2009:
The new Lloyds Banking Group announces £10 billion black hole found in HBOS books. The market reacts to see price of Lloyds Banking Group shares collapse
Eric Daniels admits to Parliament lack of due diligence done on HBOS prior to merger
Bank of England announces that RBS will sign up to Asset Protection Scheme.
MAY 2009:
Sir Victor Blank justifies merger to AGM. LAN launched
First Rights Issue diluting shareholders who don't pay more for shares – No mention of the ELA
JUNE 2009:
Architect of merger Sir Victor Blank resigns as chairman of Lloyds Banking Group
NOVEMBER 2009:
Second Right Issue. Shareholders who do not buy more shares diluted further – No mention of the ELA
Lloyds Banking Group stabilised with new capitilisation. Bank of England announces ELA now that it is no longer "Commercially Sensitive Information"! BOE states that now that RBS has signed up to the Asset Protection Scheme and Lloyds has made arrangements to raise capital the fact that ELA had been granted is being made known.
Lloyds Action Now said that the £25.4 billion of Lender of Last Resort funding – indicating the recipient was insolvent – was of vital significance for shareholders to be fully informed of the financial position, as is their right in law.
Lloyds directors say they did fully informed shareholders.
HM Treasury says they were not obliged to disclose this information.
Lloyds Action Now said they both deliberately withheld this information otherwise the deal would not have gone through.
The FACT is that the merger needed ELA to be able to be proceeded with and the granting of ELA was dependent on the merger. In other words THAT THEY DELIBERATELY SACRIFICED LLOYDS SHAREHOLDERS BY SADDLING THEM WITH THE COST OF SAVING HBOS. TODAY – OVER TWO YEARS ON – LLOYDS SHAREHOLDERS ARE STILL PAYING THE £2 BILLION PRICE WITH NO DIVIDENDS AND A SHAREPRICE A FRACTION OF ITS PRE-MERGER VALUE.
The British Gazette can also reveal that US stockholders are also joining in this action – as Lloyds TSB was quoted on the New York stock exchange – and that Lloyds Action Now is therefore a joint US/UK campaign. Two US law firms have been instructed by Lloyds Action Now.
They are, Chaffe McCall, the oldest law firm in the state of Louisiana and Barrosso Usdin also in the state of Louisiana.
British Gazette Comment: The British Gazette chose the title of this article with care and deliberation as we feel it is most apposite. Why?
It is clear that of the four men involved in the Lloyds TSB/HBOS merger Messrs. Blank and Daniels were possibly negligent and therefore (if found negligent) be liable in civil law. Messrs Brown and Darling however are in a far more serious situation as it is clear that their misconduct was in fact deception, the charge being to seek a pecuniary advantage (for the British taxpayer) by deception. There is a simple one word description for this: FRAUD.
Of course British Gazette readers will not be in the least bit surprised at this as they know that Messrs. Brown and darling "have form." Both these men are PERJURERS. Both men stood before their Sovereign Lady Queen Elizabeth the Second and took a solemn and legally binding oath to ensure that "…..no foreign prince, potentate or power shall have precedence in this land….." whilst at the same time being in league with other divers persons to have the government of this nation conducted under the suzerainty of the never to be sufficiently damned abomination, the European Union.
The British Gazette can report that when the writer attended an Annual General Meeting of the Lloyds Banking Group at the National Exhibition Centre in the West Midlands, he advised Mr Eric Daniels of the situation vis-à-vis the perjury committed by Messrs. Brown and Darling and the Privy Council oath.
The sad conclusion that has to be drawn from this is that Sir Victor Blank and Mr Eric Daniels made a very understandable error of judgment when they entered into discussions with Messrs. Brown and Darling. This error of judgement was to regard Brown and Darling as upright and honest men – something that Brown and Darling are most certainly not! Sir Victor Blank and Mr Daniels must have made a not unreasonable assumption that the Prime Minister and the Chancellor of the Exchequer were honest sincere men whose word could be relied upon. That these two men were not fraudsters.
The British Gazette made mention above of the USA. British Gazette readers will recall the case of the so-called "NatWest Three", also known as the "Enron Three." These were three British businessmen – Giles Darby, David Bermingham and Gary Mulgrew. In 2002 they were indicted in Houston, Texas on seven counts of wire fraud against their former employer Greenwich NatWest, at the time a division of National Westminster Bank. After a high-profile battle in the English courts they were extradited from the United Kingdom to the United States in 2006. On 28th November, 2007, they each pleaded guilty to one count of wire fraud in exchange for the other charges being dropped. On 22nd February, 2008 they were each sentenced to 37 months in prison. Initially they were jailed in the US, but were later moved to UK prisons. They were released in August 2010.
Note: Messrs. Darby, Bermingham and Mulgrew committed their acts in the UK, the USA sought and succeeded in extending its jurisdiction to this side of the Atlantic.
The British Gazette considers it highly likely that when the deception practised by Messrs. Brown and Darling is brought to the notice of the court, US Prosecutors will open a criminal investigation on these two fraudsters. The British Gazette will welcome this development, for although it may appear to represent an intolerable intrusion of sovereignty, the US action is extremely necessary for British Gazette readers will understand the following:
SINCE THE UNITED KINGDOM IS NOW A SUZERAIN STATE OF THE EUROPEAN UNION MESSRS BROWN AND DARLING CANNOT REALLY BE DECSRIBED AS PRIME MINISTER AND CHANCELLOR OF THE EXCHEQUER AS THEY ARE MEMBERS OF AN UNLAWFUL GOVERNMENT. THEREFORE THE ONLY HOPE OF JUSTICE FOR THE LONG SUFFERING LLOYDS BANK SHAREHOLDERS IS TO SEE THESE TWO FELONS ARRESTED, CHARGED AND CONVICTED IN THE US COURTS AND FOR THEM TO BE PLACED IN GAOL.