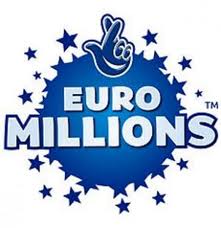 As of 1:30 PM, Camelot have not announced that the winner of the £161,653,000 (€185 million) jackpot in the Euromillions Draw number 397of Tuesday 12th July has come forward. When and if the winner does, they do they will announce it.
Camelot's official commentary on the win is quoted as thus:
"This is amazing news – we are absolutely delighted that a UK ticket holder has scooped the entire €185m jackpot, which at the current exchange rate is a massive £161m. This is the biggest winner this country and Europe has ever seen, and follows hot on the heels of the anonymous ticket-holder who last October won £113m."
That is the official line which the lottery organisers feel they have to put forward. They are after all promoters of the lottery and as any sales organisation have to state that their particular product is a good thing and will ask persons to purchase their product – responsibly. The official imagery of superyachts, private jets and luxury villas in glamorous locations – "health, wealth and happiness" – portrayed in the TV adverts featuring "Hector Riva" follows this "official line."
Reality however for such a winner is going to be very different. The teams at the lottery headquarters who are responsible for looking after the winners, have privately acknowledged that the reality will be very different. If the winner's profile is typical of earlier winners at this level of win (£161 million) the Camelot advisers know what is going to transpire:
Bitter and heated arguments between the winner and his or her family – to include extended family – and friends. There will be demands from those people for a share in the win. Many people have "complicated" family structures. Divorce is now very common and winners can often have previous spouses and children by that spouse. Often the "spouse" is not a spouse but a "common law" partner or "significant other". They will often be living with the second spouse of "common law" partner and may be a stepparent to their "other halves" children. Then there are the siblings of their partners and former partners of these siblings and their children. Then there are their siblings, partners and former partners of these siblings and their children. All of these folks are going to have their hands out.
Privately, an unnamed official at Camelot agrees with the British Gazette's article of the 9th July; "Mr & Mrs Bowers: a very happy and very sensible couple" in which we suggest that the winner retain personal possession of one eight of their winnings – in this case £20,206,625 – and set up a charitable trust for the residue. This unnamed official agrees that sums in excess of £20 million will enable the winner to purchase a very nice house – that is not too far removed from the type of dwelling in which they currently reside, decorate and furnish it to their own desires, together with a very nice holiday home and a couple of very nice cars. The vast bulk that will remain, when invested along the lines that the investment advisers retained by Camelot will recommend, will produce an income – even after 50% tax of several hundreds of thousands of pounds a year. The official also agrees with the British Gazette that the setting up of such a charitable trust would be an act of self preservation on the part of the winner for should the winner choose to retain possession of all of their winnings the result will be that Camelot will have their work cut out to protect the winner's interests – and personal safety – from some potentially very unpleasant sources.
There we have it: Camelot will always have to deny it, but winning £161 million will turn out to be a curse – unless the above advice is followed.