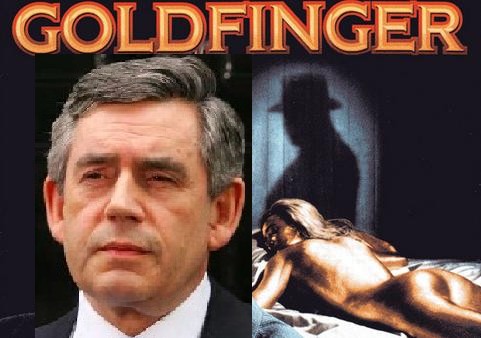 WARNING: Today's article contains contents likely to raise the blood pressure of UK Taxpayers to dangerous levels! Those who have blood pressure pills – take them before reading further!
In these times of financial turbulence, British Gazette readers will be painfully aware that our dearly beloved former leader, Gordon Brown, sold about 395 tons of the UK's gold reserves over 17 auctions from July 1999 to March 2002, at an average price of about US$275 per ounce, raising approximately three and a half billion dollars. Today the price stood at US$1,750 per ounce – which means that the gold would now be worth twenty two and a quarter billion dollars.
You might be interested to know that Gordon Brown will be receiving a very generous pension when he finally decides to cease being an MP. Not exactly performance related pay!