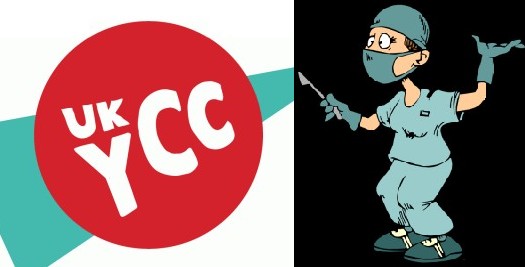 Aware of the shortage of brain surgeons, the British Gazette is launching its own training programme. The complete course will comprise four 30 minute training sessions to be held at our local GP practice on Devonshire Avenue in Roundhay, Leeds. The cost? Only £500! Thats only £125 per session!
How many times have you heard those spouting nonsense about CO2 being a threat refer to "scientists" and "scientific evidence" and how many times have you listened to BBC interviewers and reporters interviewing "experts on climate change." Many? Several?
One organisation, the UK Youth Climate Coalition is being "sponsored", if that's the right word, by none other than the ubiquitous United Nations Framework Convention on Climate Change (UNFCC) to train more "experts." It is one of the many "green" groups" receiving funds from the climate change bandwagon. It seeks to training a considerable number of young people to become "experts" in "climate change."
They state: "In the UKYCC, we asked our delegates to spend 30 minutes on a module per week, and then meet on Skype each week for feedback and questions about those modules. Without much effort we had a bunch of UNFCCC experts in 4 weeks!"
British Gazette comment: The above statement articulates more eloquently than can this organ, the utter paucity of the science behind the climate change fraud. This of course explains a lot. Doubtless British Gazette readers will have in the past scratched their heads at the seeming unworldly childishness of so many so called "green projects." Wind turbines without fossil fuel back up; "Carbon capture" – that is physically pumping through a network of pipes and drilled wells the CO2 from power stations like Drax into porous rock thousands of feet below the surface of the North Sea; and one of the daftest; putting forward facing screws under the hulls of merchant ships connected to an alternator to help power the ship! Any science teacher should point out to a pupil making such a suggestion the laws of physics: that the resistance incurred by the screw and the alternator will be greater that the energy in the form of electricity generated! Were this not the case perpetual motion would exist! Those who dream up such projects clearly have little tenure on reality. Naïve does not begin to describe it. Words fail us.