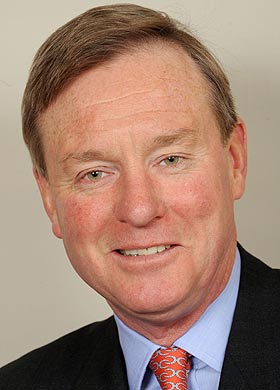 In our article of the 17th December: Andrew Robathan: a man who should know better, we took the minister to task about reported comments he made regarding the veterans of the Russian Convoys during WWII. The British Gazette made a fundamental mistake – it relied on source material from a tabloid newspaper – namely the Daily Mail. We now accept that a brief perusal of Hansard – a public document – would have shed more light upon the subject. As such, we are pleased to report that Mr Robathan's comments were taken out of context. The proper context can be found by reading the correspondence below and the relevant text from Hansard, also below.
The British Gazette is still however of the opinion that a British Arctic Star medal is long overdue. We take on board Mr Robathan's comment vis-à-vis second guessing judgements of previous administrations made at the time but had that practise had not been deviated from those men who had been executed for supposedly being cowards and failing to obey orders during WWI would not have been posthumously reprieved.
The British Gazette is however very pleased that its initial surprise [that he had made the comments as reported in the Daily Mail] following the Daily Mail's report has been borne out. As stated in our earlier article, Mr Robathan is a rarity among present day politicians in, (a) having been a serving soldier and (b), having seen active service. It is our (familial) experience that ex-serviceman have two characteristics: they tend not to talk about their experiences and they have a respect for the service of other soldiers, sailors and airman of whatever rank, from whatever generation and from whatever side. This is because of the simple fact that these men and women know just what these others have been through.
Herewith:
Dear Mr Rogers
Thank you for your recent le-mail which follows some reporting of a debate in the House of Commons. First, the reports were misleading and I have complained to the Press Complaints Commission about it. Please read [the HANSARD extract], and you must judge if you think it was my intention to offend Arctic veterans in some way.
Second, I confess that my choice of words was injudicious, which I regret, but I did not compare those brave men that served in the Arctic with Saddam Hussein or Gaddafi. I was explaining that Government policy in this country has traditionally been to award a small number of medals, unlike many other countries.
Third, I did not intentionally insult those people who you will note I particularly praise in my speech. Where offence was taken, I unreservedly apologise, because it would not have been my intention to insult these brave men, now in their later years, who showed such courage and fortitude under appalling conditions. I was, clumsily, restating the policy of successive Governments since the Second World War, but these decisions were taken by serving naval personnel in 1946, long before I was born.
The Coalition Government has announced there will be an independent review of medals policy and claims for medals and at the moment we are working out terms of reference. This independent review will look at the proposal for a medal for the Arctic convoys, which will not be influenced by the views of individual Ministers.
Yours sincerely
Andrew Robathan
Below, the Hansard extract:
The Parliamentary Under-Secretary of State for Defence (Mr Andrew Robathan): I thank my hon. Friend the Member for Gosport (Caroline Dinenage) for raising this important issue, and I congratulate her on securing the debate. She feels passionately about it, and we have discussed it in the past. There is no scintilla of difference between us about our respect for those of my father's and her grandfather's generation who served in the Royal Navy and the Arctic convoys in the second world war. It might be relatively cold outside, but as we sit here in our centrally heated comfort, well clothed and dry, it is difficult to imagine the conditions in which young men in their teens and 20s went to sea in the Arctic before we were born. I pay real tribute to their courage, resolution, determination and bravery when necessary—all those things were shown by the people whom we as a nation sent to war in the Arctic. We agree about that, and the question is what we should do about it.
I mentioned my father's generation, and I was brought up immediately after the second world war, so I have a much closer feeling with it, if I may say so. My mother's first husband was a glider pilot killed at Arnhem, and the courage and resolution shown by glider pilots were similarly astonishing. In the battle of Sicily more than half the glider force was dropped in the sea and almost all of them died, as far as I am aware, so then to get back in a glider and fly off to Arnhem and D-day was similarly incredibly brave. I pay tribute to all those from this nation who in the second world war did amazing things. Nothing that I say should detract from that. The Atlantic convoys, rather than the separate Arctic convoys, lost 3,500 merchant ships and 175 warships.
The position of the Government, which my hon. Friend mentioned, is that we will have a review. It was thought that the earlier review, to which she referred, was insufficient, and therefore we are putting in place another one, for which the terms of reference and the chairman have yet to be decided. I can, however, assure her that that work is most definitely happening at the moment. It is important that the decisions are made not by me or by Ministers but independently. Neither the Ministry of Defence nor I will have any hand in those decisions, which will be made by an independent chairman and group. It is important that politicians do not have such decisions at their fingertips. The truth is that politicians should not be involved in awarding medals.
Caroline Dinenage: I think that politicians ought to have the decision in their gift. If they should not, why did successive leaders of the Conservative party promise the medal to veterans while in opposition? It should not be subject to review and it does not need independent scrutiny to decide that this is the right thing to do. Politicians are perfectly capable of making the decision and making the right one.
Mr Robathan: Every Member in the Chamber, pace the hon. Member for Portsmouth South (Mr Hancock) who might possibly be an exception, was born after the end of the second world war. Politicians should not revisit decisions made in the past, second-guessing those who are not around to speak for themselves and who knew the details, were much closer to them than us and would have known people who had been on the Arctic convoys, perhaps losing friends or relations on that convoy, when we do not.
The current situation is that an independent review, into which I will have no input, will investigate. However, I would like to state the facts, which are what we should deal with. The Admiralty fleet order dated October 1946 refers to
"Qualifications for the Atlantic Star"
and states:
"After qualification for the 1939-45 Star by six months'…service, in areas defined below.
(A) Six months'…service afloat as defined in Section III",
which included time in port, and
"(B) Service in home waters, service on the convoy routes to North Russian ports, service in the South Atlantic between the longitude of Cape Horn and longitude 20° E".
The point was that the Admiralty was trying to have one medal to cover those issues. Whether that was right or wrong, it is wrong to say that the Arctic was ignored. It was not. It was mentioned in the Admiralty fleet order, and it was recognised, but I accept that whether it should have been recognised further is a matter for debate.
The campaign suggests that the Atlantic star is not enough, and I understand the strong feeling about that. I cannot understand what it was like to be in such appalling cold. However, it was also cold in the Atlantic, and I have mentioned the 3,500 merchant ships and 175 warships that went down. Most people who earned the Atlantic star must be very proud to have done so when so many died. One also reads of the deprivation on the Atlantic convoys. It was pretty tough going across the Atlantic being chased by U-boats, and many ships were sunk.
Penny Mordaunt: I do not believe that anyone here wants to get into a competition about who suffered most, although we must recognise the appalling conditions endured by the Arctic convoy veterans. The Minister is rightly sticking to the facts, but the facts are that the Arctic convoys were a separate theatre of conflict, and a precedent was set with the Canal medal. If it was thought that an error had been made, for understandable reasons—my right hon. Friend alluded to what they might be—we could revisit a decision. I do not believe that politicians should make those judgments, but it is our job to raise the concerns of our constituents throughout the country. There is a great feeling that we should revisit the facts, and there is a precedent for change if we think an error has been made.
Mr Robathan: I am saying that that determination is possible if people in the past got it wrong. We are saying in this debate that those in the Admiralty who determined who would receive medals got it wrong and that in some way we who were born after the second world war know better than those who were in that war. Actually, they were people like us, who are sitting in our centrally heated Chamber. Mountbatten was not on the Admiralty Board because he was Viceroy of India at the time, but he had commanded Kelly during the war, and ended up an admiral. That was not unusual for experienced people. We are in danger of saying that we should gainsay their knowledge and disparage their decisions, which were made by good people with experience.
Mr Hancock: Will the Minister give way?
Mr Robathan: No, I will not.
The intention post-war was not to cover everyone with medals. Medals in the UK mean something, and we pay tribute to the people in the Public Gallery who are showing the medals that they won through risk and rigour. My hon. Friend the Member for Gosport mentioned the USSR. Authoritarian regimes and dictators, such a Gaddafi and Saddam Hussein, often throw medals around. North Korean generals are covered with medal ribbons. We have traditionally taken the view in this country—hon. Members may disagree—that medals will be awarded only for campaigns that show risk and rigour.
Mrs Glindon: Veterans who hold the Russian Arctic medal may think the Minister's comment about regimes that give away medals is disparaging. I hope that he recognises that. Under Winston Churchill, the Government discouraged the award of the Russian medal, but the fact that it was given and that the brave men who received it were recognised should be mirrored in this country. I should be pleased if he made a different comment from the one that he made earlier.
Mr Robathan: I apologise if my comment was taken in the wrong way. That was not the intention. I am not sure when the Russian medal was given to our veterans, but I believe that it was after 1990. There are not many Soviet survivors from the second world war, but generals in the Soviet army were covered in medals, which is not the tradition in this country. That is the point I was trying to make.
Caroline Dinenage: The Minister's comment about the Russians giving out that medal disparages what the Russians clearly recognise as an unbelievable commitment and bravery of gentlemen such as those in the Public Gallery to whom he referred. We are now in the habit of giving out medals to people who have not committed acts of bravery. Next year, the Queen's diamond jubilee medal will be given to people who may have spent five years driving a desk in the Ministry of Defence.
Mr Robathan: That is a fair point, but the diamond jubilee medal is a commemorative medal, not a campaign medal. That is the difference, but I agree with her. She made a reasonable point. I apologise again if she took my comment the wrong way. My point was that some regimes give out a large number of medals, whereas traditionally the United Kingdom does not.
I commend Commander Grenfell and his colleagues on their campaign. It seems to have started in 1997, which was 51 years after the Atlantic star was awarded, so I am not entirely clear what prompted it. Two Members in the Chamber have been on their parties' Front Benches, and the last Government, under a lot of pressure, decided that they would award a special medal, but they awarded the Arctic star. In Portsmouth, The News stated, under the heading, "We've Won" and "Historic victory in long battle to win honours for heroes of the Arctic convoys", that Commander Grenfell said:
"I am really very happy with what we have achieved. It has been a tough campaign, but we have finally got the recognition the Arctic veterans deserved."
It also quoted the hon. Member for Portsmouth South who said:
"This is a tremendous result, and it is wonderful that the Arctic veterans have at last won recognition."
I must tell Opposition Members, particularly the right hon. Member for Oxford East (Mr Smith), that their Government believed that the matter had been put to bed.
Finally, the facts are that the decision is not one for politicians. I have huge respect for my father's generation, who gave up their youth in the service of our country and deserve to be continually respected. The Arctic convoy veterans served in the particularly appalling conditions of the Arctic, but we should not pretend that we know better than experienced people who had taken part in the second world war and who had served on Royal Navy ships at sea. A decision will be taken, rightly, by the medals review. It should not be a political decision; it should relate to those who look at all the facts, take a view dependant on their respect for our veterans and make their decision accordingly.