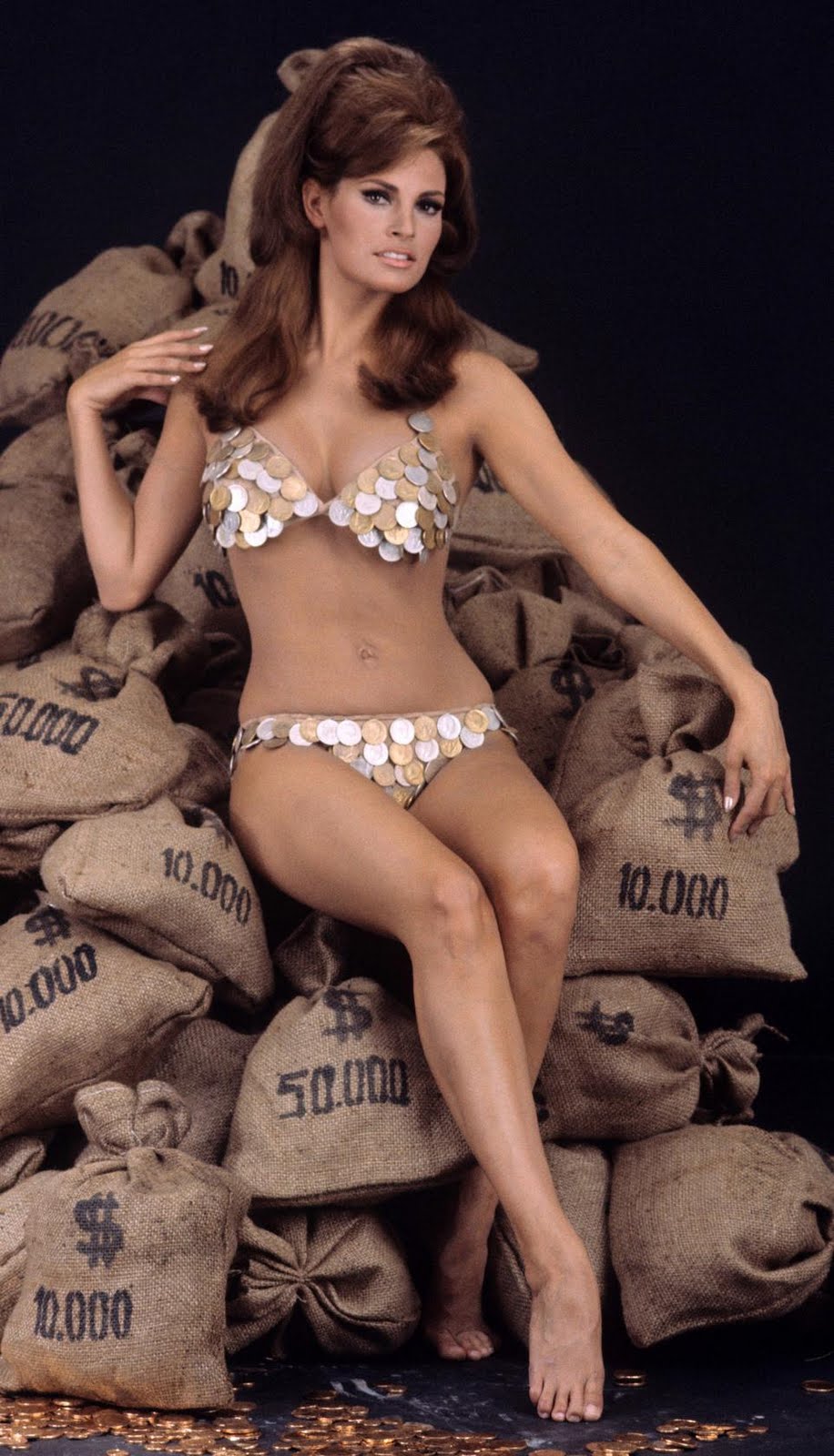 Olli Rehn, European Commissar, sorry Commissioner for economic and monetary affairs has told European leaders that they face a 'crucial' three days to save the single currency.
I am afraid you have left it a bit late old lad!
Rather than depress our readers further by showing a photograph of Mr Rehn or the Euro currency, we provide you with an archive shot of Miss Racquel Welch posing alluringly surrounded by a real currency.
Click on the image for full size rendition. Enjoy!