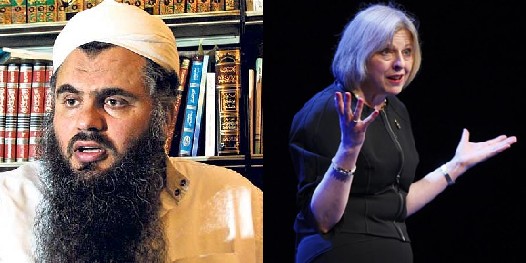 Today we witness the woman who is pretending to be the Home Secretary state how unhappy she is about the freedom she has been directed to bestow upon Mr Abu Qatada by the Directoire exécutif AKA the European Court of Human Rights.
Mr Qatada has so far cost the British tax payer more than £1 million in prison costs, legal fees and welfare benefits is now continuing to enjoying the hospitality of the British tax payer together with his wife and five children.
The British Gazette's message to Theresa May: If you hand the government of the country to a foreign power, what do you expect? Or in the language of her masters: Si vous remettez le gouvernement du pays à une puissance étrangère, Ce vous prévoyez?