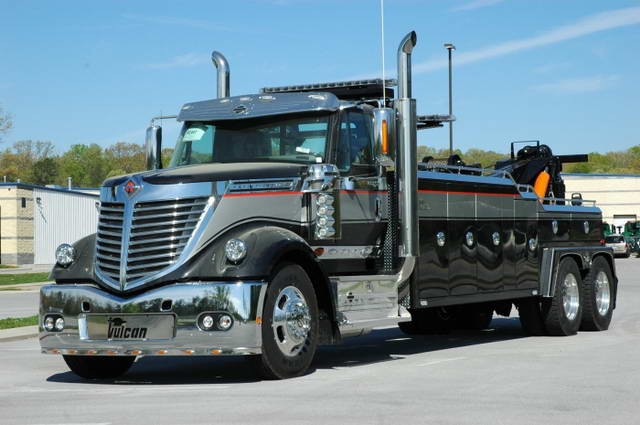 The above image is of a heroically large monster tow truck – American but of course! – whose CO2 output will hopefully give such as Mr Juniper of Friends of the Earth an apoplectic fit!
A friend of the Rev. Philip Foster wrote a letter to him which is reprinted with names removed below:
My daughter's year 7 school science text book says that if you covered the Isle of Wight with wind turbines, it would equal the output of a new power station.
I've checked it out as it sounded wildly out, and indeed, it's out by a factor of no less than 26. The same text book says Uranium's going to run out on about the same timescale as gas and oil, that radiation from Uranium (as opposed to nuclear waste) is very dangerous, and that nuclear power is not renewable as (it implies) there is no alternative nuclear fuel to Uranium.
All most annoying. My daughter said, Dad I know this is all nonsense, but would you mind if I parroted it in the exam because if I don't, if I tell them the truth, I'll fail. They don't want the truth, they want me to parrot back what's in the book.
British Gazette comment: For a seven year old, she has a wisdom beyond her years. The figures have been checked and the text book is erroneous: To equal the output of a nuclear power station one would need to cover TWENTY SIX TIMES AS MUCH LAND AS THE ISLE OF WIGHT in wind power, with the turbines as close together as they can be.