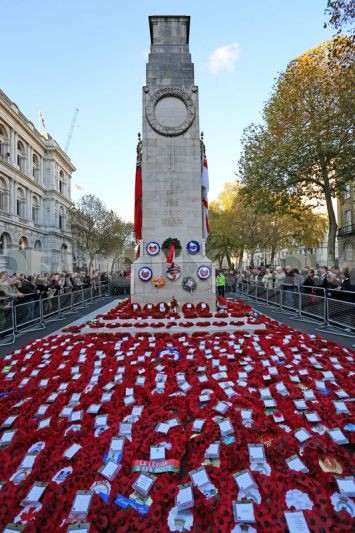 Today at the Eleventh Hour the Queen led the nation's remembrance at the cenotaph.
Always a poignant tribute to those who gave their tomorrows for our todays, it is always a moving experience to see old soldiers, sailors and airmen march past this sombre structure.
This year is of particular note as Remembrance Sunday is Armistice Day.