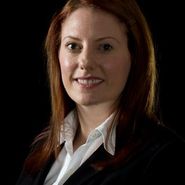 The report (link below) by Fleur Rochester (above) is important for the exploitation of the UK's shale reserves must be commercially viable.
http://www.postonline.co.uk/post/feature/2231770/fracking-the-insurance-implications
Post Online offers a daily news service, a searchable news and analysis archive stretching three decades, a forum for industry views, expert advice, video content and a host of other services. Our p
Post Magazine first appeared on Saturday 25 July 1840, just seven months after the introduction of the Penny Post and was the first publication anywhere in the world to be sent by post – hence its name. It therefore ranks among one of the most significant commercial innovations of the nineteenth century.
Fittingly, for such an historic publication, its first offices were situated at the heart of the publishing industry just off London's famous Fleet Street at 31/2 (three and a half) Wine Office Court. These were destroyed during the Second World War but the adjacent buildings are still there opposite Ye Olde Cheshire Cheese, surely an early watering hole for Post Magazine staff.
During the succeeding 165 years, Post Magazine has charted the development of the insurance industry week in, week out, without a break, publishing over 8400 issues with many hundreds of supplements and special editions along the way.