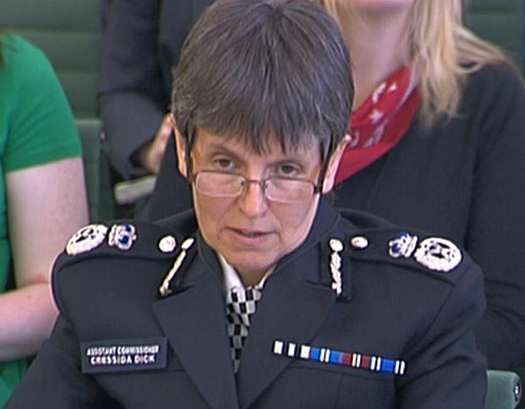 Assistant Chief Commissioner Cressida Dick has admitted that the volunteer British jihadists (AKA terrorists) pose a serious threat to the UK's national security should they return to the UK or otherwise not be killed fighting for ISIS in Iraq. Mr Khalid Mahmood the Member of Parliament for Birmingham Perry Barr estimates that the number of British volunteers could number around 1,500. Mr Mahmood is not one who could be described as an extreme right wing alarmist scaremonger.
One of the Britons featured in an ISIS promotional video is one Nasser Muthana, who now wishes to go by the name Abu Muthanna al-Yemeni. Mr Muthana has seemingly given up the idea of reading medicine at university to become a terrorist. It is clear that Mr Muthana is not a man who believes in doing things by halves. Many such as he have previously joined the ranks of Al-Qaeda or it's associate terrorist organisation Harakat al-Shabaab al-Mujahidee. Mr Muthana however has joined the ranks of ISIS – a far more ruthless set of terrorists. Clearly, Mr Muthana regards Al-Quaeda as being too warm and cuddly for his taste.
Assistant Chief Commissioner Cressida Dick has clearly been handed a poison chalice by her political masters. Doubtless Home Secretary Teresa May will expect Cressida Dick to work miracles so she [Mrs May] can take the credit to ensure her position as Tory leader after Cameron.
Mrs May of course is famously the woman who described the Tory party as the nasty party. By this she meant that the Tory Party did not appear to be supportive of "minorities" and "diversity." Mrs May wants the Tory party to be "inclusive". By that she means that she wants to see many openly homosexual, lesbian, trans-gender, transvestite, black, Asian, Muslim, Sikh, Buddhist, Hindu – or any combination of same – persons join the Tory party. Mrs May was one of the champions of what she likes to call "equal marriage."
What this woman ignores of course is this liberal diversity loving, equality obsessed secular society she is encouraging is the very thing such as Mr Muthana wish to fight against.
Be assured that Mr Muthana regards the idea of two men (or two women) getting married as being the work of the devil. Be assured that should he return to this country Mr Muthana will actively seek to bring about a society he believes in. Thus we have a recipe for civil war.
The fact of the matter is that since the end of the last war British governments have been the authors of their own and this country's misfortune. In his "Rivers of Blood" speech, given to the General Meeting of the West Midlands Area Conservative Political Centre on 20th April 1968, Enoch Powell commented [about immigration]: "……It is like watching a nation busily engaged in heaping up its own funeral pyre….."
One cannot help but think that Mr Muthana is one of many chickens coming home to roost.