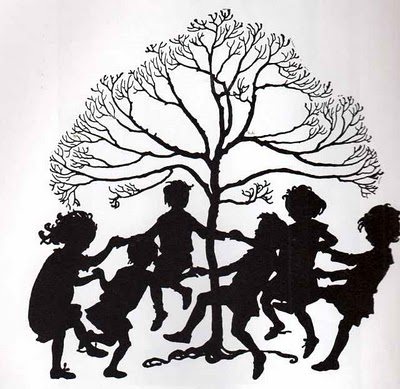 James Orchard Halliwell's children's game serves as an excellent metaphor for the election of Jean Claude Juncker as the new European Union Commission President to replace José Manuel Durão Barroso.
The reason for Mr Juncker's popularity [with the twenty six member states that voted for him] is obvious On 20th April 2011. he was famously quoted as saying about European monetary policy;
"Monetary policy is a serious issue. We should discuss this in secret, in the Eurogroup [...] I'm ready to be insulted as being insufficiently democratic, but I want to be serious [...] I am for secret, dark debates."
Well there we are then.
It is well that the President elect takes a relaxed view about being viewed as a tad short in the democratic area for the Members of the European Parliament will get to vote on his candidacy. The result is a foregone conclusion as Mr Juncker is the only candidate! Democracy, don't yah just love it! Doubtless the late and unlamented Adolf Hitler will be looking upon this approvingly. He would probably say; "Das ist der Weg, es zu tun!" [That's the way to do it!]
It appears Frau Merkel has given Cameron a fig leaf in the form of a statement that; "Britain's concerns [about the advance of EU competences] must be looked at."
As to what will be done about those concerns, clues can be drawn from the person Frau Merkel has appointed to address these: the tooth fairy.