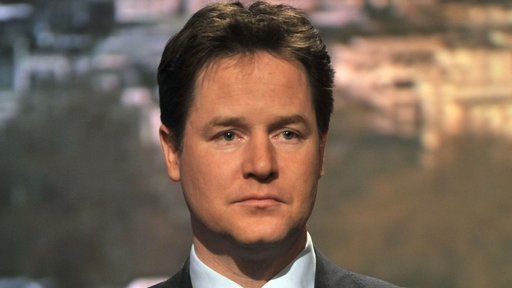 The deadline for applications to Barnsley Council was 4pm today and the candidates listed in the statement of persons nominated, in alphabetical order, are:
ALLEN, David (English Democrats): He is a sales manager from Doncaster who came second in the inaugural South Yorkshire PCC election in 2012.
BILLINGS, The Rev Dr Alan (Labour): He is the former deputy leader of Sheffield Council, Sheffield parish priest and of the Youth Justice Board for England and Wales, currently director of the Centre for Ethics and Religion at Lancaster University.
CLARKSON, Councillor Jack (UKIP): He is a former policeman and current Sheffield councillor, as well as Stocksbridge town councillor. His address as listed as the Stocksbridge and Upper Don ward.
WALKER, Ian Walker (Conservative): He is the managing director of Rotary Electrical UK, was brought up and educated in Sheffield and has resided in Sheffield for 20 years.
British Gazette comment: Poor Mr Clegg. Trailing in the polls, the Liberal Democrats have decided to save £5,000 and not contest this particular bye election. Well, that's OK Mr Clegg, we understand your reluctance to throw money away. But DO NOT in future refer to UKIP as a minor political party.