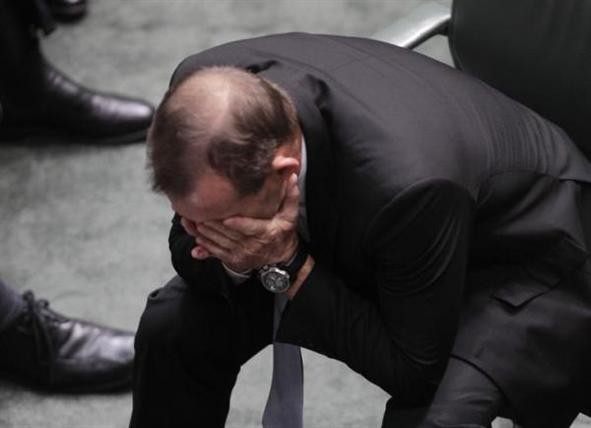 Tony Abbott's coming to office was some Good News for those of us arguing against the Glow Bull Warning fraud.
Unfortunately, Tony has run into trouble.
Herewith the following links below:
https://pickeringpost.com/story/abbott-s-taxing-carbon-problem/985
And:
http://www.theaustralian.com.au/national-affairs/climate/australia-to-contribute-200m-to-green-climate-fund/story-e6frg6xf-1227150858029?nk=885ffe54325e9a65aff2767e1fc6afbd
Of course the silver cloud on the horizon is the fact that the planet's climate is a law unto itself and cannot be altered by the Greens, the IPCC or anyone else for that matter! Apart from the Almighty of course!