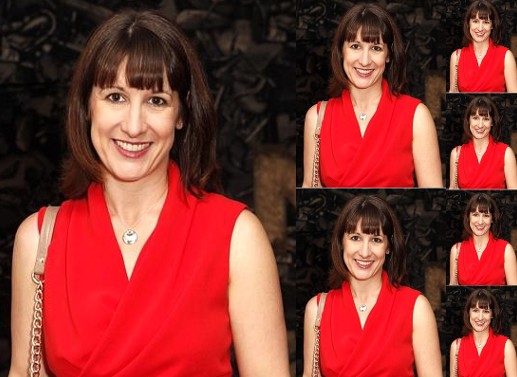 Last night, on BBC TV's "Question Time" the topic of MP's extra-parliamentary earnings came up. This of course was to be expected in the light of "the sting" that caught Sir Malcolm Rifkind and Mr Jack Straw.
Also expected was the opinion of Ms Rachel Reeves as well as the opinion of most of the studio audience drawn from the politically correct of Telford in the County of Shropshire. It seems that Ms Reeves and most of the audience want full time salaried MPs who devote themselves solely to the job of representing their constituents in parliament. Another important criteria for these employees of Parliament is a requirement to be satisfied with a modest salary – preferably not as much as what they are now getting.
British Gazette readers will of course know what this will produce: a set of clever well educated people whose personal ambitions will lie purely in the realm of politics. They will be professional politicians. Such of course would be an anathema to those great men and women of the past such as William Gladstone and Nancy Astor. But then Rachel Reeves is no Nancy Astor and Grant Shapps is no William Gladstone. And who is the poorer? The British People.
This brouhaha reminds us of a firm in the North West. It was a small electrical factor and they had a full time salaried sales representative. We shall call him George [not his real name]. Well George had been with the firm all his working life. He'd started after being demobbed from the REME in 1945. He'd ended up as a Corporal and at 24 wanted a job on "civvy street" that would make use of the trade the Army had given him. At that time they were electrical contractors and George was an electrician. Between 1968 and 1972 the firm went through a change ceasing its electrical contract work and supplying electrical equipment as stockists. George became a Sales Representative which meant exchanging his overalls for a three piece suit and his van for a Ford Cortina. George used to work a regular five day week. His first call would be at a quarter to nine and his last would be a quarter past five. Well, 1986 had come and George had reached 65. It was time to retire. George got the traditional gold watch. Which irritated Mrs George as she would have liked "something for the home."
In the weeks leading up to George's retirement, the firm looked for his replacement. The MD like many MDs of small to medium enterprises asked the accountant for his opinion. The accountant suggested that the MD avoid the expense of employing a salesman directly but use the services of an agent. He suggested a certain gentleman. We shall call him Nigel. The MD telephoned Nigel and they arranged to meet. Nigel explained that he would add the firm to his range of goods and services he promoted and advised him that he would require a percentage of the gross profit on the sale of each item sold. The MD thanked him and said "he would think about it." Which of course generally means probably not. The MD discussed it with his accountant and the accountant suggested that he appoint Nigel and that if it did not work out, terminate the arrangement. Well Nigel was appointed as agent and the firm's sales increased. Six months after George had retired sales had increased by a third.
Moral of the tale? If you want something doing, ask a busy person. There are of course another two sayings that may come into the minds of British Gazette readers:
You get what you pay for. And:
If you pay peanuts, you get monkeys.