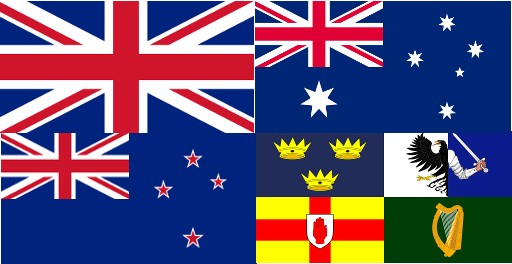 Today at the cenotaph in Whitehall HM Queen Elizabeth II led the nation in commemorating Anzac Day, a commemoration observed every year in Australia and New Zealand. Today however is the centenary of one of the most bloody and disastrous campaigns British and Commonwealth forces have been involved in.
British Gazette readers will note this organ's use of the Four Provinces Flag. The four traditional provinces of Ireland (Munster, Leinster, Connacht and Ulster) are popularly displayed quartered as the arms of Ireland. The Four Provinces Flag and variants of it are used by various all-Ireland sports teams and cultural organisations. The provinces being; Ulster (bottom left), Munster (top left), Connacht (upper right) and Leinster (bottom right).
We use this flag because the fallen from the two world wars ARE remembered in three of the four nations but in the fourth – for historical and sectarian reasons – they have not always been.