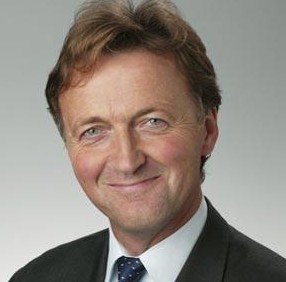 Above, Andrew George, Liberal Democrat candidate for St. Ives and the Isles of Scilly.
The proof when desperation has truly set in is when one's opponents, "loose it" and "blow their tops."
Today, some of Mr Andrew George's assistants have been delivering an extremely offensive leaflet through the letterboxes of voters in the constituency of St. Ives and the Isles of Scilly. It seeks to warn voters of something they have coined, "Blukip".
Proof that the Lib-Dems have reached this state is evidenced by the website they have set up: http://www.blukip.org
Surf onto this site and you will see statements about UKIP that are quite simply untrue.
However, Mr Gordon (the man behind this) has done UKIP a favour for the only people who could possibly be persuaded by it will have already decided to vote for the Greens, Labour or Lib-Dem.
Mr Gordon's implied accusation that UKIP favours Iranian style public hangings of those who are not heterosexual is so "off the wall" as any person who believes it could not exercise their franchise due to mental incapacity.
As a result, today's article asks Mr Andrew George if he will disassociate himself from this leaflet.
So, Mr George, all you have to do is to reply by adding your comment to this article.
We can understand how mistakes can be made – that HQ send down leaflets and activists put them out without checking with the candidate. These things happen in all parties – including UKIP – I know – I was Branch Chairman of UKIP, Leeds for a while.