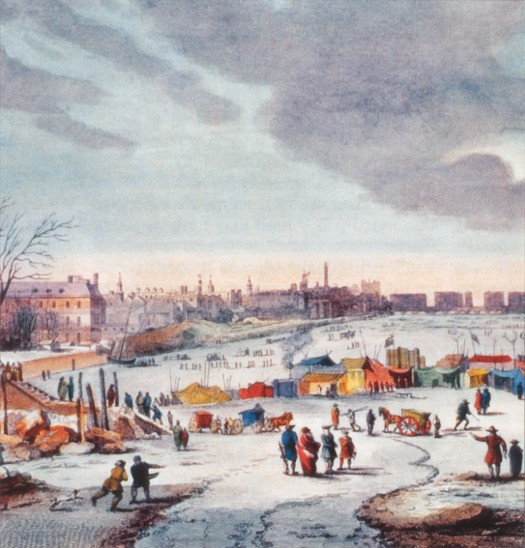 Above, the Thames Frost Fair painted 1683-84, by Thomas Wyke.
The report in the Daily Telegraph article below: http://www.telegraph.co.uk/news/science/11733369/Earth-heading-for-mini-ice-age-within-15-years.html?WT.mc_id=e_DM30959&WT.tsrc=email&etype=Edi_FPM_New&utm_source=email&utm_medium=Edi_FPM_New_2015_07_11&utm_campaign=DM30959
Should make for unsettling reading to those persona making a fat profit from the "Green Agenda" and those politicians supporting it.
Many of these characters will however be feeling rather pleased with themselves and will consider themselves adequately distanced from the affray when the [expletive deleted] hits the fan.
We would refer them to a certain passage in the Old Testament:
But if ye will not do so, behold, ye have sinned against the Lord: and be sure your sin will find you out. [Numbers 32:23]
Further comment is superfluous.