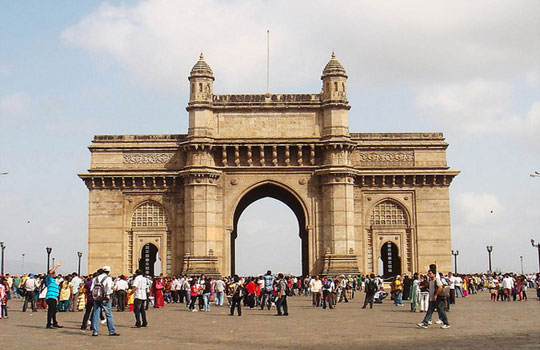 Above, the iconic Gateway of India. The Gateway of India is a monument built to commemorate the landing of King George V and Queen Mary at Bombay, when they visited India in 1911. Built in Indo-Saracenic style, the foundation stone for the Gateway of India was laid on 31 March 1911. The final design of George Wittet was sanctioned in 1914 and the construction of the monument was completed in 1924.
Whilst the show "Westminster Kowtows" continues to make the retailers of sick bags very rich, another emerging super power seems persistently to escape notice. This is India.
According to the World Bank – whose expert economists know about these things – India is on track to become the world's largest economy in 2025 – not China.
Here are some FACTS that David Kowtow Cameron should familiarise himself with:
1. India – unlike China – is a democracy.
2. India has a larger population than China.
3. The UK has a unique special relationship with India as many Britons are of Indian descent. This one fact gives this country a unique advantage over other Western European industrial powers such as Germany.
4. India uses English widely.
5. Indians – sometimes – drive on the left.
There is one thing that Cameron should get Philip Hammond, Secretary of State for Foreign and Commonwealth Affairs to do: Support India's requests to me made a Permanent Member of the UN Security Council. This would reap big dividends.