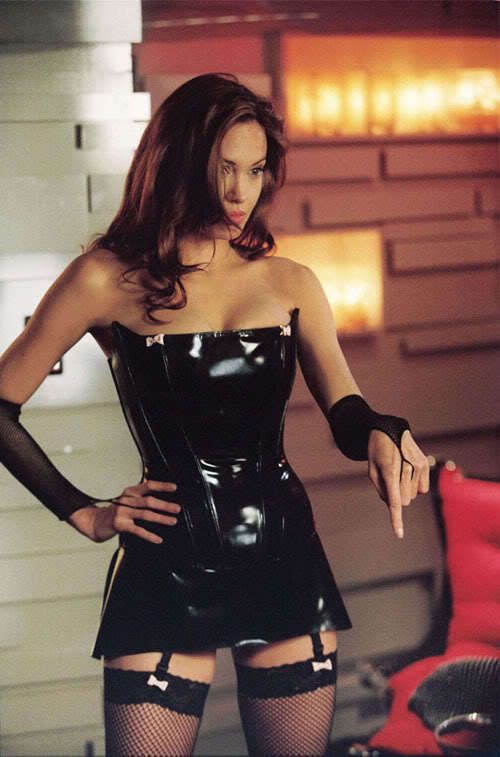 Above, could this be Dame Angelina Jolie, DCMG (Dame Commander of the Order of St Michael and St George) ordering our Eton educated Prime Minister to get his emissions down?
It has been reported that the European Union's environment agency says air pollution remains the single largest environmental health risk in Europe, causing more than 430,000 premature deaths in 2012.
The agency says the data, based on monitoring points across Europe, shows that people living in cities are still exposed to air pollution of "levels deemed unsafe by the World Health Organization" and resulting in serious illnesses, including heart disease, respiratory problems and cancer.
Hans Bruyninckx, head of the Copenhagen-based agency said that air pollution also has "considerable economic impacts" by increasing medical costs and reducing productivity through lost working days.
The annual air quality report was released today as the U.N. climate conference opens in Paris, which aims to create a landmark agreement to fight global warming.
British Gazette comment: Hans Bruyninckx is as right as he is wrong. These deaths have been caused by pollution. That pollution is diesel exhaust from the huge number of diesel vehicles on the road.
Here however is an example where the delusional obsession with CO2 has been a casual factor in these deaths; the encouragement of diesel as opposed to petrol as diesel is said to result in lower CO2 emissions.
There is a solution to this and it has nothing to do with CO2 as that is not part of the problem.
The solution is in two parts:
1. Encourage/discourage petrol/diesel powered cars.
2. Encourage the development of bi-fuel commercial vehicles. The bi-fuel (NB: not dual fuel) is 75% Diesel/25% LPG. This is where this mixture is burned simultaneously. It produces a far cleaner exhaust and will save lives.
A further life saving measure would be to ban the use of electric cars when the temperature drops below freezing. This is because the cold seriously reduces the range of these vehicles and can lead to drivers and passengers becoming stranded in freezing conditions. As such they can be potential death traps.
The above image of Dame Angelina is from the 2005 film, "Mr. & Mrs. Smith" in which she played the part of an assassin, apt we think for reducing CO2 emissions reduces plant growth and therefore crop yields and leads to more and not less malnutrition.
Legal Note: The use of this image of Dame Angelina in the role of a domina should not be construed as any suggestion as to what opinion the lady might have on the issue commonly described as "climate change." Use of this image is for the purposes of humour, nothing more.