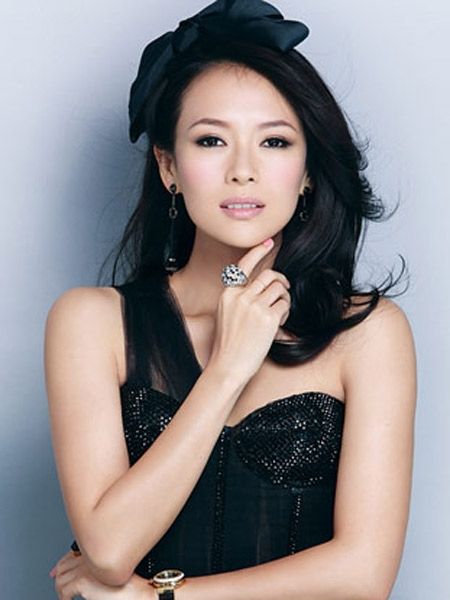 Above, the Chinese actress and model, Zhang Ziyi. As well as being beautiful, Miss Zhang Ziyi is also a well travelled young lady and may well be one of the many wealthy Chinese looking forward to improved transport links to London.
London is a major "world city" and one where the growing numbers of Chinese billionaires are keen to purchase property. British industrialists are urging Mr Chameleon to "get off the fence" and make a decision on London's desperate need for increased airport capacity.
The Chameleon of course is most concerned of course with the electoral prospects of the Tory party!
The most likely announcement from the Chameleon will be for yet another assessment this time to assess the environmental aspects "……..not covered in the Davis report……"
GOTO: http://www.theweek.co.uk/heathrow-expansion/56121/heathrow-runway-delayed-until-after-london-mayor-election
Apart from insulting Sir Howard Davies the report will offer an excuse for the Chameleon to come up with a less costly (in terms of loss of Tory votes) solution. That this solution will be far more expensive will of course be irrelevant!
British Gazette Readers will recall we covered this in an earlier article: http://www.british-gazette.co.uk/2015/07/01/expanding-londons-airports/
This organ expects the eventual choice to be Boris Island, for the following reasons:
1. It will upset Labour voters and not Tory voters.
2. It will be a much bigger more expensive project which will create many jobs.
3. It will allow Chinese investors to put in huge amounts of money into the UK economy – and in return they will receive gigantic rewards! This means lots of "slots" for Chinese airlines.
One of the reasons used to justify the new project will of course be CO2! Quite why CO2 generated in Essex or Kent should have less effect on the planet that CO2 generated in Middlesex is something known only to such as Ms. Amber Rudd!
There are five locations for a proposed Thames Estuary airport, from west to east: 1. Cliffe; 2.Isle of Grain (ThamesHub); 3. Maplin Sands (aka Foulness); 4.Off the Isle of Sheppey; 5. Shivering Sands ("BorisIsland") with the exclusion zone around the wreck of SS Richard Montgomery.
The SS Richard Montgomery was an American Liberty ship built during World War II, one of the 2,710 used to carry cargo during the war. The ship was wrecked off the Nore sandbank in the Thames Estuary, near Sheerness in 1944 with around 1,400 tons of explosives on board, which continue to be a hazard to the area, below: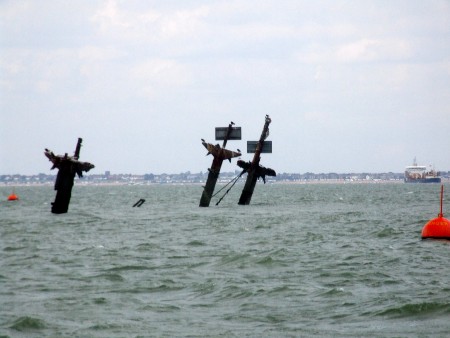 Of course the new airport will require a name. Thames Estuary Airport has been suggested. Then of course there is "Boris Island" but that would be far too political. Of course, the Tories could always emulate a foreign practice of naming the airport after a prominent individual or one connected with the area. Could they do worse that name it the Richard Montgomery Airport? after the nearby wreck? Richard Montgomery was an Irish-born soldier who first served in the British Army. He later became a major general in the Continental Army during the American Revolutionary War, and he is most famous for leading the failed 1775 invasion of Canada. On the other hand they may not wish to draw too much attention to the SS Richard Montgomery!
Always wanting to be helpful, the British Gazette puts forward its own suggestion: How about Kowtow Airport? It has a certain authentic ring to it don't you think?