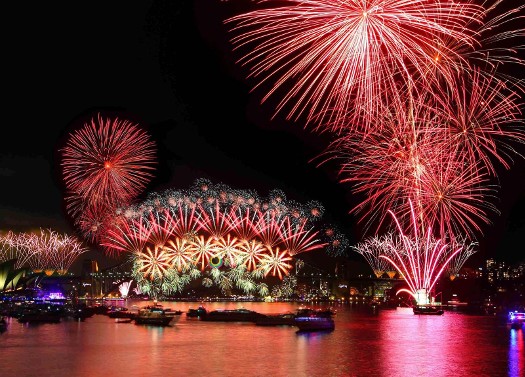 Above, fireworks over Sydney Harbour Bridge.
The Aussies always put on a fantastic fireworks display. Sadly, the prospect of some Muslim blowing themselves up and killing as many others as possible has caused the Belgian authorities to cancel their celebrations.
Herewith: http://www.abc.net.au/news/2015-12-31/brussels-new-year-fireworks-cancelled-over-attack-fears/7061202
Meanwhile in Gaza: Gaza's Islamist Hamas rulers banned New Year celebrations in the Palestinian coastal enclave. Police spokesman Ayman Batniji said hotels and restaurants were allowed to hold parties a day earlier or a day later.
"Celebrating the new year contradicts the instructions of Islamic religion," Batniji said. "It's a Western custom that we don't accept in Gaza."