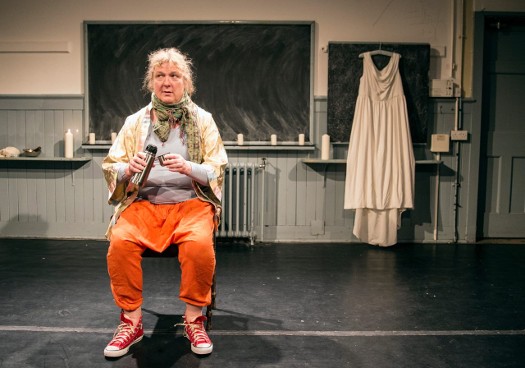 The links below refer to the furore caused by a play put on by and starring a certain Ms Jo Clifford in Manchester. Basically it is a play about Jesus with the genders of all parties reversed. In this Ms Clifford is in a way being consistent with her own life experience for she was born male and is now female.
Herewith: https://www.premier.org.uk/News/UK/Play-showing-Jesus-as-transgender-woman-met-with-criticism
And: http://www1.cbn.com/cbnnews/world/2016/February/This-Hasnt-Happened-in-the-Church-in-1000-Years-But-Is-Now
Also: http://www.dailymail.co.uk/news/article-3446157/Unholy-row-church-s-play-portrays-Jesus-transgender-woman-refers-God-Mum.html
British Gazette comment: Readers will of course be wholly familiar with the proverb, "What is sauce for the goose is sauce for the gander."
This principal must be applied across the board. Even in cases where the gander started off life as a goose!
Many British Gazette readers justifiably get annoyed when they hear reports of individuals being asked by "job's worth" public servants to remove English flags for fear of causing offence. Or cases of Muslims objecting to billboards showing pictures of "immodestly" attired women near mosques.
The simple rule is this: You can't have it both ways.
As for Ms Clifford's play?
Well it is not the sort of play that your Editor would be interested in going to – even if Ms Clifford appeared at the Minack Theatre!