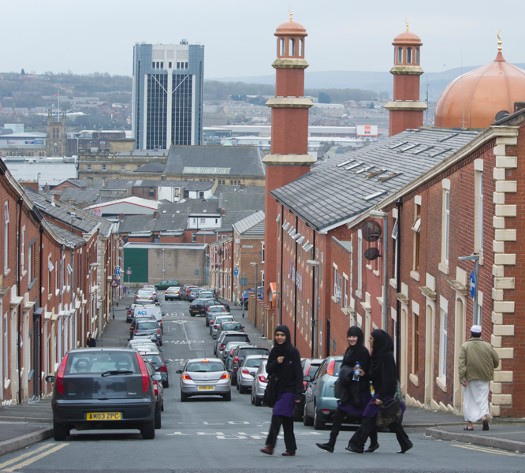 Above, Blackburn in the early 21st Century.
Today the British People go to the polls. Today's Daily Express carries a report that should worry all those who would label themselves as democrats.
GOTO: http://www.express.co.uk/news/politics/667158/EU-referendum-Brexit-local-elections-Derbyshire-Police-electoral-fraud-Derby
In the article the Express uses a map showing the areas of most concern. Those who know these areas will know that these areas have significant Muslim populations. Concerns about the electoral process which includes concerns about postal votes occur here.
Of course to suggest a positive co-relation between these two factors together with the title of today's article using what will be regarded as the inflammatory phrase "the Islamic Republic of Englanistan" is likely to be regarded by Devon & Cornwall Police as constituting the offence of Racially or religiously aggravated harassment under Section 32 of the Crime and Disorder Act 1998.
NB: As a taxpayer it behoves us all to make it easier for the boys in blue!
Oh Dear! Yet another offence: Sexism. – Ed.
The question for today is this: Is your Editor going to be picked up by the Police before he has cast his vote? I generally vote after 7:30PM because I like to find out from the tellers what the turnout has been like.