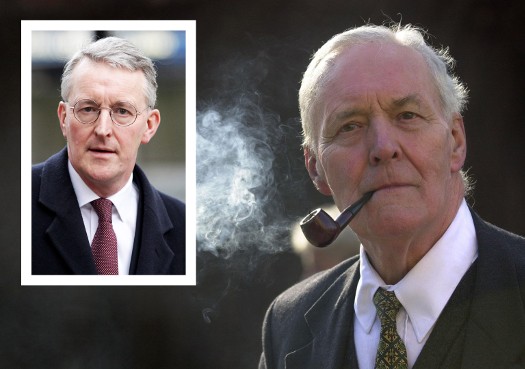 One of the sad things about loosing a much loved parent is that they are no longer around for you to ask them things. I lost my parents on Friday 11th July 2003 and Sunday 2nd April 2006.
Hilary Benn, Shadow Foreign Secretary and member of the Remain campaign lost his parents on Wednesday 22nd November 2000 and Friday 14th March 2014.
I am sure like most of us, he still misses his loved ones even when the grieving process is long past.
Over the course of his long life, Hilary Benn's father, Tony Benn made many statements on current affairs, politics and society in general. One of his famous statements was when he announced he would no longer be standing as an MP and of course, would not take a life peerage! He said that he would now be able to spend more time on politics.
Like many of his statements, there was more than a grain of truth in it. The House of Commons may well be the arena where governments are formally held to account but is it the mass public opinion "on the streets" where ultimately power lies. The late veteran socialist knew this.
One particular quote that the Europhile son should remember his Eurosceptic father making was this gem:
"In the course of my life I have developed five little democratic questions. If one meets a powerful person ask them five questions:
What power have you got?
Where did you get it from?
In whose interests do you exercise it?
To whom are you accountable?
And how can we get rid of you?'
If you cannot get rid of the people who govern you, you do not live in a democratic system".
It is perhaps this aspect of the formerly sovereign United Kingdom of Great Britain and Northern Ireland's membership of the never to be sufficiently damned supra-national sovereign state that is the European Union that has proved to be the most corrosive of which the Daily Express report below is such a splendid example.
GOTO: http://www.express.co.uk/news/politics/672455/david-cameron-brexit-block-refuses-publish-pro-eu-letters-business-referendum
Of course, the EU's lack of democratic accountability is well known. Perhaps the saddest thing is that are supposedly democratic politicians do not seem to care.