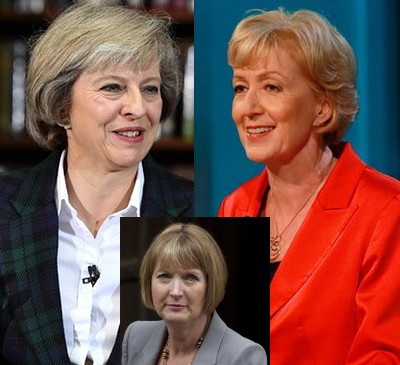 Oh Dear! Today in West Cornwall is a day for feeling sorry. For others!
Because the afternoon threatened dull weather, I took my walk along the coast path just before lunchtime. Then a short drive into St. Just to purchase a couple of "Get Well Soon" cards from the Post Office. Two friends of mine both of whom have had major heart surgery – by-pass operations – are home and recovering. It was a case of visiting the sick and offering companionship to those threatened with going stir crazy!
Then of course just before 4:30PM, we had the result of the Conservative leadership election. The results:
Theresa May – 199
Andrea Leadsom – 84
Michael Gove – 46
Thus the UK's next Prime Minister will be a woman because the Conservative party members will be presented with something so beloved by Harridan Hatemen and her coterie of feminine socialists or socialist feminists: An all woman short-list!
In his concession speech Mr Gove signalled that he was happy that the members of his party were presented with an all woman list. That then is probably one of the few things he and the harridan would agree upon – along with a few other things such as sea water tastes salty and that the universe is very big!
That this leadership race will take place throughout the month of August is a very good thing as the political class in the EU takes the month of August off and the civil servants of the UK and EU can talk and the UK civil service can begin to work on a Brexit Plan.
Note to the UK's Civil Service: There is a Brexit plan already in existence. It is called Flexcit and is available FREE OF CHARGE in the form of a .PDF download from the British Gazette! Please email the Editor or contact us via our contact page below:
http://www.british-gazette.co.uk/contact-us/