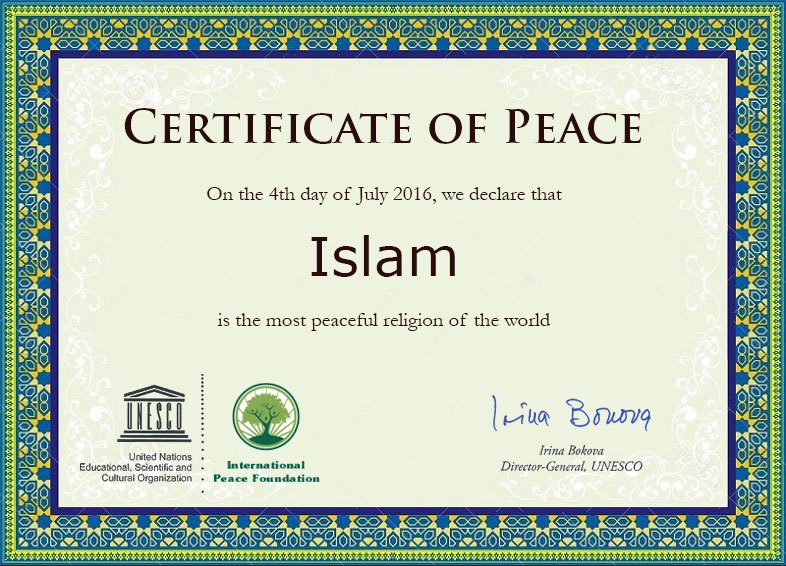 GOTO: http://www.justreadonline.com/2016/07/09/unesco-declares-islam-peaceful-religion/
British Gazette comment: It must be true. They've got a certificate to prove it!
No, not so. It is of course a joke!
Herewith UNESCO's rebuttal: http://www.unesco.org/new/en/media-services/single-view/news/unesco_denounces_fake_statement/#.V6C4o57hmPs
This is of course was immediately obvious as a spoof! No doubt it will be classed as hate crime! But this is just what the Chameleon has been saying for some time now. Does that mean that the Chameleon is a joke? If so, he can't be very funny as nobody is laughing!