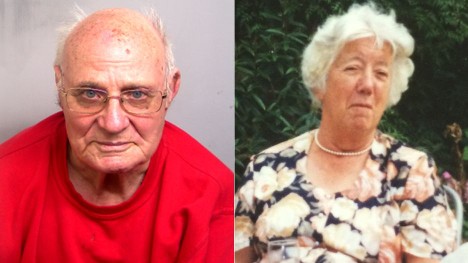 Herewith a news report from Essex Live: http://www.essexlive.news/ronald-king-sentenced-to-6-years-for-killing-his-dementia-stricken-wife-rita-at-essex-care-home/story-29650866-detail/story.html
British Gazette comment: Mr King is clearly ill and his psychiatric condition caused him to commit the offence he did. He has been sentenced to prison but has been detained in a secure hospital under Secrtion 45 Mental Heath Act. If he recovers sufficiently to warrant discharge before August 2019 – when the 50% remission applies – it is a determinate and not indeterminate sentence – he should be released into the community on an electronic tag as prison is not a suitable place for this gentleman. If he recovers after August 2019 then presumably he will be a free man.
What has not been reported is what has happened to Mrs King's estate. We know that the couple were childless.
Following changes to the law an offender may now be a beneficiary under a will and is entitled to his or her legacy in full. However, this does not apply where the criminal concerned is the killer of the deceased. The general rule is that a person found guilty of the murder or manslaughter of another who is not found to have been insane at the time of the killing cannot take any benefit under his will. The reasons for this are obvious. Public policy dictates that a murderer cannot benefit from his crime. With manslaughter, the rule applies regardless of whether any moral blame can be attributed to the offender.
What if the offender is found to be mentally disturbed? Where the killer has been declared insane the rule does not apply because a verdict of 'not guilty by reason of insanity' amounts to an acquittal of the accused.
Mr King however was found guilty of manslaughter due to diminished responsibility. This is not the same as 'not guilty by reason of insanity'.
If Mr King forfeits his inheritance it passes according to the terms of the will or, failing that, under the intestacy rules.
It is entirely possible that Mr and Mrs King may have made mirror wills leaving their estates to each other and then to others. If the beneficiaries are Mr and Mrs King's family they could agree to a deed of variation to allow Mr King to keep the family home. If they are generous that is. If however Mr and Mrs King left their estate to charity then Mr King will be homeless upon his release as charities are notoriously harsh when it comes to legacies.