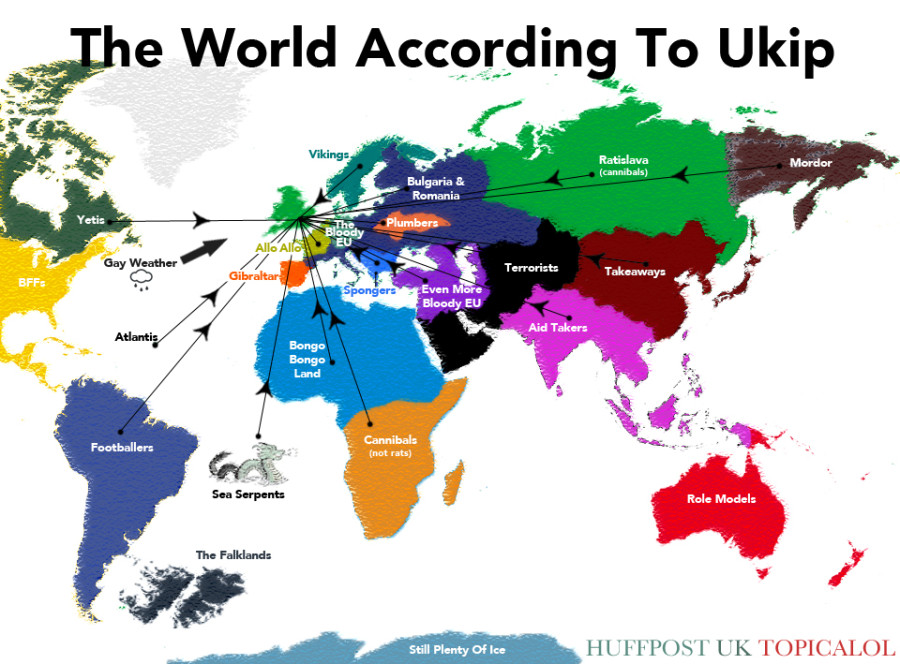 As a UKIP member, the ballot paper dropped through your Editor's letterbox this morning.
Doubtless, some readers will be expecting this organ to give an indication as to which candidate Ukippers should vote for.
Well it is Diane James.
The reason?
Well it is not policy as Diane along will all the other candidates do not endorse this organ's line on Brexit!
The reason is to be found in the above image (click on image for full size).
We are grateful to the establishment Huffington Post for producing it as it is a most excellent example of the carping, elitist, snobbish attitude of the chattering classes towards UKIP and it's supporters.
Of course, were one to take such a carping, elitist, snobbish attitude against a non Christian religious group or non white ethnic group, one would be accused of a "hate crime"!
The FACT is that the new leader of UKIP will have to deal with this unreasonable, unfair and unbalanced line of attack with an elegant good humoured charm. They will have to show steely determination whilst at the same time resisting the temptation to loose their temper. Most of all they have to be themselves and not try and emulate Nigel Farage.
They also will have to be aware that human beings hear what they want – or have been led to expect to hear – and not what one is actually saying.
That Diane James is an MEP is most important as this gives her a platform.
Thus, it is clear that Diane James is the candidate UKIP members should vote for as the new leader.