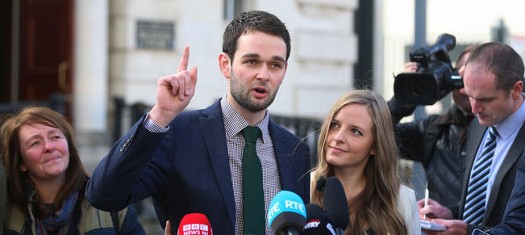 There was some sad news: Ashers Bakery lost their appeal vis-à-vis the furore over a cake.
GOTO: http://www.independent.co.uk/voices/ashers-bakery-cakes-gay-marriage-discrimination-northern-ireland-a7377916.html
ALSO: http://www.premier.org.uk/News/UK/Ashers-Bakery-facing-88-000-legal-costs?utm_source=Premier%20Christian%20Media&utm_medium=email&utm_campaign=7667157_Daily%20News%2025%2F10&utm_content=ash&dm_i=16DQ,4KC0L,M9A8UA,GXLH8,1
The way to intellectually examine such issues is this is to mentally reverse the image. Make white black and black white so to speak. This is done by postulating a reverse situation and speculating as to the outcome.
Therefore consider this: There is a bakery and special cake making business run by two "gay" men, Gareth and his friend, Lee. An individual from a "far right" political group, National Action UK walked into the shop and requested a cake to be made and decorated with the group's logo in the centre and with the words, "Reintroduce Section 28" in an arc underneath it.
Gareth and Lee refused. The individual then complained to the authorities?
What actions would the authorities take in these hypothetical circumstances?