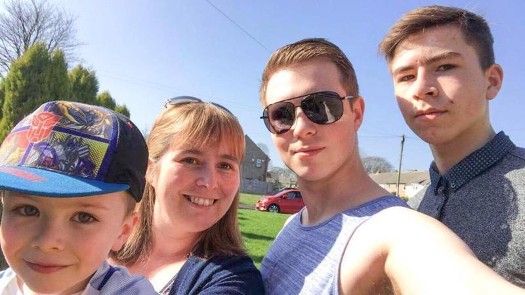 Above is a family photo which includes a Mr Shane Ridge, a constituent of Mr Andrew Stephenson the Member for Pendle in Lancashire.
Mr Ridge, whose mother is an Australian citizen ran into difficulty with the Home Office when it appears he applied for an Australian passport presumably instead of or in addition to a British one.
Mr Ridge is now facing the prospect of deportation as the Home Office has deemed him not to be a British Citizen, this because Mr Ridge's father did not marry Mr Ridge's mother.
The result is a brouhaha with the mainstream media with an understandingly upset Ridge family appearing on TV.
This whole débâcle is utterly depressing and shows the pathetically low state of governance AND journalism that the good people of this benighted country have to suffer.
A brief investigation into the FACTS – by officials at the Home Office and journalists will have uncovered the following:
Section 65 of the Immigration Act 2014, which came into effect on the 6 April 2015, mentions that the right to register for all those who missed out on an application for British Citizenship, because these people were classed as "illegitimate" was remedied.
Section 65. – Persons unable to acquire citizenship: natural father not married to mother
After section 4D of the British Nationality Act 1981 insert – "4EThe general conditions
For the purposes of sections 4F to 4I, a person ("P") meets the general conditions if—
(a) P was born before 1 July 2006;
(b) at the time of P's birth, P's mother—
(i) was not married, or
(ii) was married to a person other than P's natural father;
(c) no person is treated as the father of P under section 28 of the Human Fertilisation and Embryology Act 1990; and
(d) P has never been a British citizen.
British Gazette readers will doubtless be pleased to know that your Editor has been in contact with Mr Stephenson's constituency office in Pendle. We have advised the agent there accordingly who thanked us, having advised us that Mr Stephenson has been in contact with Mr Ridge since Friday and is very much "on the case". We can therefore expect the situation to be resolved satisfactorily.
No thanks to the mainstream media!