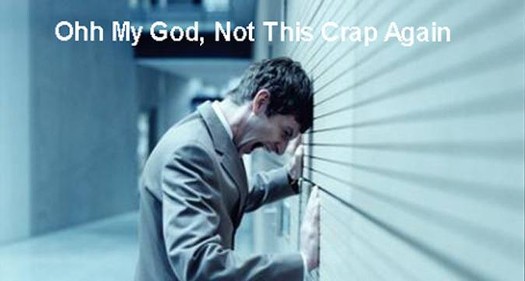 Do you ever get that "banging one's head against a wall" feeling when talking to a Kipper?
If so, you may have some sympathy for Mr Simon Coveney when he has to talk to Mr Johnson!
Ireland is making contingency plans for any unwanted outcomes from Brexit negotiations, the Minister for Foreign Affairs has said.
"As a State, we need to plan for all eventualities," Simon Coveney told a conference in Dublin this morning.
"On the border issue, I'm sorry but we need more clarity than we have right now"
"We need some understanding that if the trade negotiations collapse, which could happen, that the Irish issues will still be resolved and prioritised."
Speaking at the same conference, AIB chairman Richard Pym said Ireland must be ready for a "car crash Brexit".
"We must plan for the worst possible car-crash Brexit if the ultra-Brexiteers, the head-bangers, are prepared to blow up the British economy in the name of taking back control."
Source: https://www.rte.ie/news/2017/1027/915621-brexit/
British Gazette comment: Pity poor Ireland. Ireland's largest trading partner – by a long, long way is the UK. A train crash Brexit that crashes the UK economy threatens to do similar to Ireland.