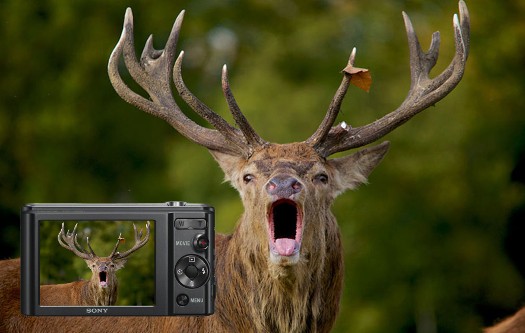 Following the news that Hapless Hammond is not allocating any money to prepare for a "no deal Brexit" the news that a number of EU member states are beginning to do just that sheds a ray of reality upon the UK's Brexit debate. It is yet more deeply depressing news!
This brings to mind an incident in Studley Royal Park. I was driving out of the park from the car park at the Studley Royal end of the famous Fountains Abbey/Studley Royal attraction down the long drive that has Ripon cathedral in the distance when I noticed a fellow with a camera outside his car taking a picture of a stag – it was the type of small camera which flashed every time a shot was taken.
This was the rutting season and some hinds were nearby on the other side of the road. So this idiot was between the stag and his harem! I stopped, got out of my car, but kept near my car and informed him of the danger he and I to an extent were in, the stag being clearly a little spooked.
He simply turned round and shouted; "It's all right! I'm a National Trust member!"
"But the stag does not know that. It can't read!" I replied before getting back in my car and driving into Ripon.
As I past the ancient cathedral I silently asked the Almighty to spare the idiot He created from his own idiocy.
It is truly the case that the seemingly stupid actions of the government, and the completely inadequate reaction of the opposition parties beggars belief. The opposition parties appear to be in thrall to some bewitching spell that has caused them to loose most of their critical faculties and are merely dancing around the edges of the issue, not seeing the gaping hole in the middle of the dance floor.
This news is also responded to in detail by the learned Dr. North.
GOTO: http://eureferendum.com/blogview.aspx?blogno=86675
In the absence of any information that would tend to suggest that the government are involved in an enormous charade, one is forced to conclude that the fate of the UK will be as described in yesterday's article.
GOTO: http://www.british-gazette.co.uk/2017/11/19/the-bible-its-not-just-about-god-its-also-about-man/
However, it appears that M Barnier and Lord Mandleson are discussing the UK's future.
GOTO: http://europa.eu/rapid/press-release_SPEECH-17-4765_en.htm