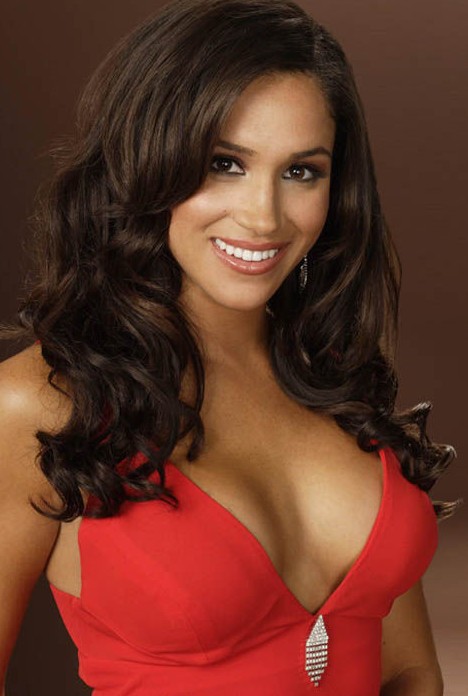 The announcement of the engagement of Meghan Markle and Prince Harry is of course cause to send hearty congratulations to the happy couple.
Memories will of course go back to the last time a member of the British Royal family contracted marriage to an American divorcee.
However, it must clearly be stated that ther are two sets of VERY important differences.
One is time. The world has changed a lot since 1936.
Then there is the REAL reason for the British establishment's objection to Wallis Simpson: her Nazi sympathies.
Happily, Miss Markle is a lady of good character with no links to extremism. True, she is a campaigner and although Harry has much more latitude than his elder brother, Miss Markle will have to realise that "more latitude" does not mean, "complete or unrestrained latitude".
However, Miss Markle appears not only to be an articulate and intelligent lady but a sensible one as well. And this last quality is something she needs to reflect upon. There is one person she ought to look to for guidance. That is HM the Queen. This is because the Queen happily for the UK happens to have one quality in good measure: Common Sense.
So our advice to Miss Markle is this: When Her Majesty offers you advice: Take it.
You see, the Queen is not the greatest intellect in the land. But then there are many many highly educated people in this country with IQ's well in excess in the level necessary to join the ranks of Mensa. The towns of Cambridge and Oxford – and St. Andrews in Fifeshire – are stuffed full of them! Many however, despite their great minds are still capable of great acts of stupidity and sadly many demonstrate this capacity regularly.
By contrast, Her Majesty has reigned since 6th February 1952 and in all that time has not committed one public act of stupidity.
Miss Markle and Prince Harry are due to wed in the Spring of 2018. This means that they may get to celebrate their first wedding anniversary at the same time as Brexit!