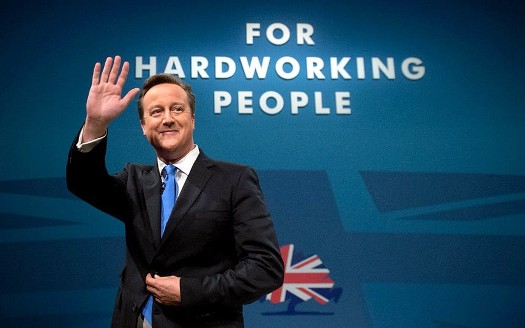 Today's article will leave many British Gazette readers starching their heads with the possible thought: "Has the BG become a recruitment website?"
The answer to that question is an emphatic No!
We will expand upon that answer later but first to the task in hand: the job vacancies themselves:
The positions are being sought through the auspices of Simple Recruitment Services. Their website: www.simplers.co.uk/
The positions are those of Parcel Sorters with the Parcelforce warehouse in Coventry. The shifts are: Monday to Friday 6am start; 8am start (candidates must be flexible for both starting times) 8 hours per day
The Rate of Pay is £7.50 per hour (the current minimum wage for those over 25).
The role involves unloading conveyor belts, loading and unloading trailers, palletizing and scanning parcels, some heavy manual lifting tasks are involved. The description goes on to state the obvious: "The work can be of a physical nature."
The agency goes onto state: "Due to the client a Royal Mail CRB will be processed prior to commencing work (at the client's cost)."
The cost appears to be £38.00 – GOTO: https://www.ddc.uk.net/criminal-record-checks/dbs-check-costs/
The agency goes onto state: "You will be required to provide 5 years work & address history at registration. The position is temporary to start however it might result in permanent employment for right candidates."
Any reader interested in applying for these vacancies can do so by following this link: https://www.cv-library.co.uk/job/207203323/Parcel-Sorters-Needed-Coventry?s=100616
Now to answer the question: Why is the British Gazette publicising these vacancies?
Partly because of today's excellent post by Dr. North: http://eureferendum.com/blogview.aspx?blogno=86753
Of the present Brexit news, Dr North in effect opines, "same old, same old…."
Thus presented with a dearth of Brexit news to comment upon, your Editor thought that he would venture some suggestions as to why Comrade Corbyn is popular with so many folk.
The job vacancies came to my attention because I did a quick online search for jobs paying the minimum wage.
Why I hear you ask?
Answer: Because I have "done my figures" (preparing my accounts) – as far as I can – using the spreadsheet programme on the computer. As readers will know, I used to be self employed but am now listed as economically inactive and specifically categorised as an "Income Recipient". This is defined as a person, of either sex, not economically active, who receives income from property or other investment, royalties or pensions from former activities. Source: The Methods and Materials of Demography, Volume 1 by Henry S. Shryock & Jacob S. Siegel.
My income comes from dividends. I do not have an occupational pension and have not (at the time of writing) reached the state retirement age which for persons of my age is now 66. I will (correction, might) receive the UK state pension in due course.
It was the calculation of the income from the said dividends – ready for my rendering to Philip that which is Philip's later in the year – that caused me to consider the situation of those unknown good folk who will be applying for the vacancies above.
You see, politicians are oft to be heard using the phrase "hard working families" so much so that it's frequency of use has turned it into a hackneyed phrase. Yet it is a very true phrase for be under no doubt, the vacancies advertised above will require the successful applicants to indulge in some hard work.
The work involves a five day week and an eight hour day. It is a simple calculation to work out the annual income: £7.50 x 40 (£300 p/wk) x 52 = £15,600 per annum.
As I have stated above, I am in the process of "doing my figures" (preparing my accounts). They are not complete as I have yet to receive the quarterly dividend from the Dunedin Income Growth Investment Trust PLC, the interim dividend from SSE PLC and the Royal Dutch Shell 4th quarter 2017 dividend.
Notwithstanding the lack of these three significant payments into my Lloyd's bank account, I have already received in income far more than the successful applicants will receive after a full year of hard work!
It is the existence of legions of hard working low paid people who provide the political and moral support for Comrade Corbyn and Comrade McDonnell. Messrs. Corbyn & McDonnell seek to ensure that the Labour Party will enhance the economic, educational, health and welfare conditions of these people.
The point of today's article is this: There are real people behind the hackneyed phrase "hard working families" and that those of us whose lives are far more comfortable and carefree should consider just how fortunate we are!