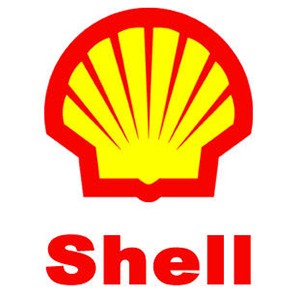 In one month's time on Tuesday 22nd May 2018 the AGM of Royal Dutch Shell will take place at 9:00AM BST at the Circustheater, Circusstraat 4, in The Hauge. That's in Holland by the way so if you were to turn up at nine local time you'd be an hour early because the Dutch are one hour ahead of us.
The AGM will be "live screened" onto the internet so I will be able to watch from the comfort of my own little office in the far west of Cornwall.
Of interest to British Gazette readers might be Resolution 19. It is termed "a shareholder resolution". It is a resolution drafter by a group of "Greens". It is typically verbose but your Editor will extrapolate the critical text: that "Shell supports the aspiration of transitioning to a net-zero emissions world by 2050" and to set about decimating it's business top achieve it!
Not surprisingly, all ten directors have urged shareholders to vote against the resolution!
Shell of course – along with the other oil majors – are facing multiple law suits from dedicated greens. They have to be dedicated to put their hands in their pockets to pay the lawyers!
These law suits are in the USA and also are set to be in Holland as well.
These lawsuits appear set to fail. For the Dutch greens who will have packed the meeting, their efforts constitute a double edged sword of failure and success.
Why?
Well failure in the Dutch courts will mean that Shell will carry on as planned and they will loose which will mean that they will have to pay Shell's costs.
Success on the other hand would be (for the greens as well every other Dutch citizen) infinitely worse!
Why?
Because success in the Dutch litigation would be different in nature to success in the US litigation. The US greens want the oil companies to pay a sum of money in abatement of the damage "climate change will do". The Dutch greens want the Dutch court to REQUIRE Shell to adopt the policies contained in their loony resolution and effectively run what is a highly profitable company at a loss!
Of course were a Dutch judge to rule in such a lunatic manner the result would be inevitable. As night follows day. Royal Dutch Shell would cease to be Royal Dutch Shell and would re-domicile. Possibly in the UK – that would be easiest. But with the difficulties looming in Brexit, the company may decide to re-domicile to the USA. They might even agree a reverse takeover by such as Conoco-Philips, a company less than a quarter the size of Shell. The new company would still be smaller than Exxon Mobil. A likely name would be Conoco-Shell.
Such a move would be a disaster for the Dutch and would be bad for the UK.
It would also be bad for the employees of Conoco-Philips for Conoco-Philips pays a yield around 1.75% and not the 5% + of RDS. This means that Conoco-Philips would be asset stripped leaving only the operations that could contribute to sustain a high dividend.
This shows how naïve the greens are. You see, Royal Dutch Shell is THE prominent income stock on the London Stock Exchange. It is the GOTO stock fund managers go to when they are needing a stock that pays a reliable high dividend. If you are an investment manager of an income orientated UK investment trust the question is not whether you will buy RDS shares. It is what weighting will your portfolio be in terms of RDS stock!
As a RDS shareholder, I am not worried about Resolution 19. It will be defeated. I am somewhat concerned however at the structure of the RDS board. They are an ageing bunch. Herewith below are their DoB's and the age each will be on the date of the AGM:
Directrix #1: 14th April 1955 – 63 years, 1 month, 9 days
Directrix #2: 20th April 1955 – 63 years, 1 month, 3 days
Director #3: 9th March 1948 – 70 years, 2 months, 14 days
Directrix #4: 13th September 1962 – 55 years, 8 months, 10 days
Director #5: 28th September 1946 – 71 years, 7 months, 25 days
Director #6: 13th October 1954 – 63 years, 7 months, 10 days
Directrix #7: 11th September 1954 – 63 years, 8 months, 12 days
Directrix #8: 29th January 1968 – 50 years, 3 months, 24 days
Director #9: 23rd April 1958 – 60 years, 1 month
Director #10: 6th May 1952 – 66 years, 17 days
Their averaged age at the AGM will be: 56 years, 4 months, 18 days
Speculation: There will be a number of retirements and new appointments in the not too far distant future.