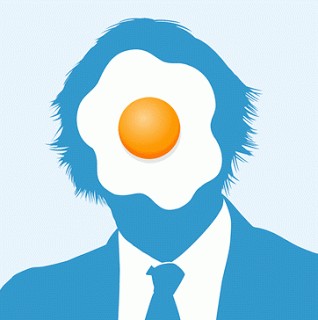 OK, the happy couple are TRH, the Duke and Duchess of Sussex, Earl and Countess of Dumbarton and Baron and Baroness Kilkeel.
Of the honours whilst Sussex has been used before for Prince Augustus Frederick, sixth son and ninth child of King George III, the Earldom of Dumbarton has no connection with the Royal family. The title was created by Charles II in 1675 for George Douglas a royalist solider and prominent Roman Catholic who accompanied James II into exile after the Glorious Revolution. The barony of Kilkeel is a new one and Prince Harry is the first holder of the title. Kilkeel of course is the capital of the ancient Kingdom of Mourne, and lies on the coast of County Down, below the Mourne mountains.
However, your Editor consoles himself in the knowledge that he is not the only ione with egg on his face today! This is because last night, I switched over to BBC to watch Newsnight and caught the last two or three minutes of one of those leftie comedy shows that BBC2 loves to do. It was about the Royal wedding and I won't repeat what they said about the Duke of Edinburgh. It was obscene. However these undoubted republicans have been made to look like the utter twerps they undoubtedly are by the huge and enthusiastic crowds in Windsor today at the most extraordinary media coverage from around the world.
Do these idiots imagine that the world would show the same interest if we had a boring ceremonial presidency occupied by some former cabinet minister or Commons Speaker?
Republicans love to prattle on about the cost of the monarchy. Well, look at the interest today! The UK gains a lot in terms of what economists call, "invisible exports" – the British Royal family being prominent among these!
Far from costing money, the Royal family bring in money!