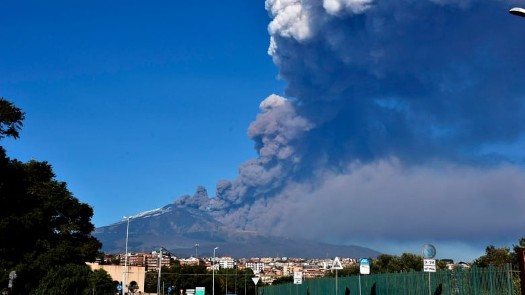 Above, Mount Etna.
Mike, Mike, India, X-Ray is the phonetic alphabet rendition of MMIX (used by the British armed services and emergency service – the US system differs) which is 2019 in Roman numerals.
To say that 2019 promises to be an eventful year is for once no exaggeration!
Worryingly however, the farce that is "Brexit" may well turn out to be of secondary importance. In previous articles this organ and it's Editor was accused of being a doom-monger and a "wet blanket" vis-à-vis the crisis on the Korean peninsular. However, the situation is very far from being resolved and it could – quite literally – "blow up" at short notice.
Interestingly, the Labour supporting tabloid is the first of the British newspapers out of the stable with a report on North Korea.
The Daily Mirror's report on North Korea: https://www.mirror.co.uk/news/politics/kim-jong-un-issues-new-13798931
Meanwhile at Number 10 Downing Street we have the interminable dullness of Madam Mayhem's New Year address: https://youtu.be/_Id_0rDT2xM
And to top it all we could have a severe volcanic event in Europe with Mount Etna!